»

Recipes

»

Cookie

»

Cookie-Pops
Cookie-Pops Recipe
Cookie pops look so interesting. Kids will love them instantly. They are so easy and quick to make. Shape them as you wish like stars, flowers, balloons or absolutely anything. Cookie pops are often a favorite of kids as they are almost like the lollipops. Make some of them for your kids today.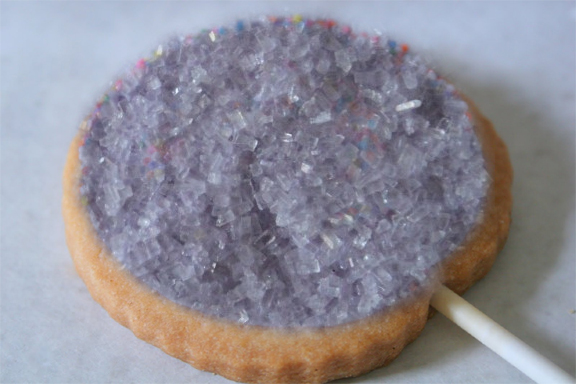 Ingredients
Shortening

3/4 Cup (16 tbs)

Brown sugar

1 Cup (16 tbs)

, firmly packed

Molasses

1/4 Cup (16 tbs)

Salt

1/2 Teaspoon

Egg

1

All-purpose flour-2 cups, sifted

Baking soda

2 Teaspoon

Ginger

1 Teaspoon

Cinnamon

1 Teaspoon

Cloves

1/2 Teaspoon

Drinking straws-21, cut in half
Directions
GETTING READY
1)You need 21 drinking straws cut in half.

MAKING
2)In a bowl, beat together shortening and sugar until light and fluffy.
3)Add molasses, salt and egg and beat well.
4)In another bowl, sift together flour, soda, ginger, cinnamon and cloves.
5)Mix it to shortening mixture and blend well.
6)Take greased baking sheets drop batter on it with leveled tablespoons.
7)Insert half a drinking straw in each mound of dough, straws parallel with sheet.
8)Sprinkle dough with sugar.
9)Bake at 375 degrees for 11 to 14 minutes.
10)Cool for about 2 minutes before removing cookies from baking sheets.

SERVING
11)Serve the cookies pops as snacks for kids.