»

Recipes

»

Egg

»

Consomme
Consomme Recipe
Preparing plain and simple consomme might seem to be easy, but in reality it requires some skill. You can enjoy a warm and delicious consomme with any garnish you prefer.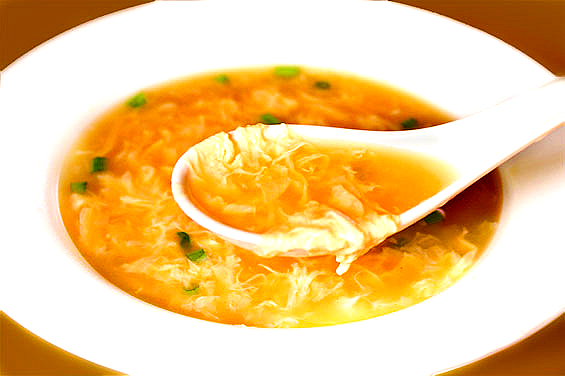 Ingredients
Flour

1 Small

Egg

1

Milk or thin cream - 2 tablespoons

Salt

To Taste

Pepper

To Taste
Directions
MAKING
1. In a bowl beat ingredients together to form a light smooth batter.
2. In a pan heat the stock, pour in the batter whilst heating and stir.
3. Let it boil for about 3 minutes such that the cooked batter will form fine threads permeating the soup.

SERVING
4. Serve the consommé with garnish as desired.