»

Recipes

»

Pie

»

Coffee Rum Chiffon Pie
Coffee Rum Chiffon Pie Recipe
This is a simple recipe for you to make your favorite Coffee Rum Chiffon Pie in your own style. Deliciously different and appetizingly inviting, this Coffee Rum Chiffon Pie recipe is a must try!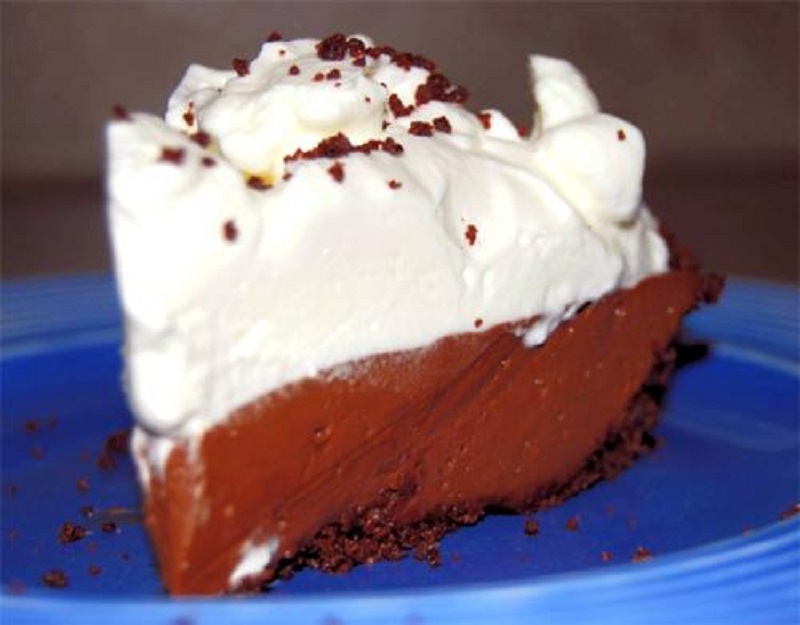 Ingredients
1 9-inch chocolate crumb crust

1 envelope unflavored gelatine

Rum

3 Tablespoon

Sugar

1/3 Cup (16 tbs)

Salt

1/4 Teaspoon

Cinnamon

1/8 Teaspoon

Egg yolks

3

, beaten

Strong coffee

1 Cup (16 tbs)

Egg whites

3

Vanilla

1/2 Teaspoon
Directions
In the top of a double boiler away from the heat, mix the gelatine and rum.
Let stand 5 minutes.
Add the first1/3 cup sugar, salt, cinnamon and egg yolks.
Gradually add the coffee, a little at a time, beating briskly after each addition.
When thoroughly blended, place over hot water and cook, stirring constantly, until the mixture makes a readily visible film on the back of a silver spoon.
Remove from heat and chill thor- oughly.
Beat egg whites until stiff.
Add vanilla and the second 1/3 cup sugar, gradually, beating after each addition.
Fold egg whites into the coffee mixture.
Pour into the crumb shell and chill until firm.
Garnish with whipped cream and shaved choc- olate.