»

Recipes
Coffee Ice Cream Recipe
Coffee can actually make any dish special. A dash of coffee and the dish comes alive. Add the much needed zing to your cooking. This coffee icecream is a wonderful treat that you would love to make over and over again.
Coffee Ice Cream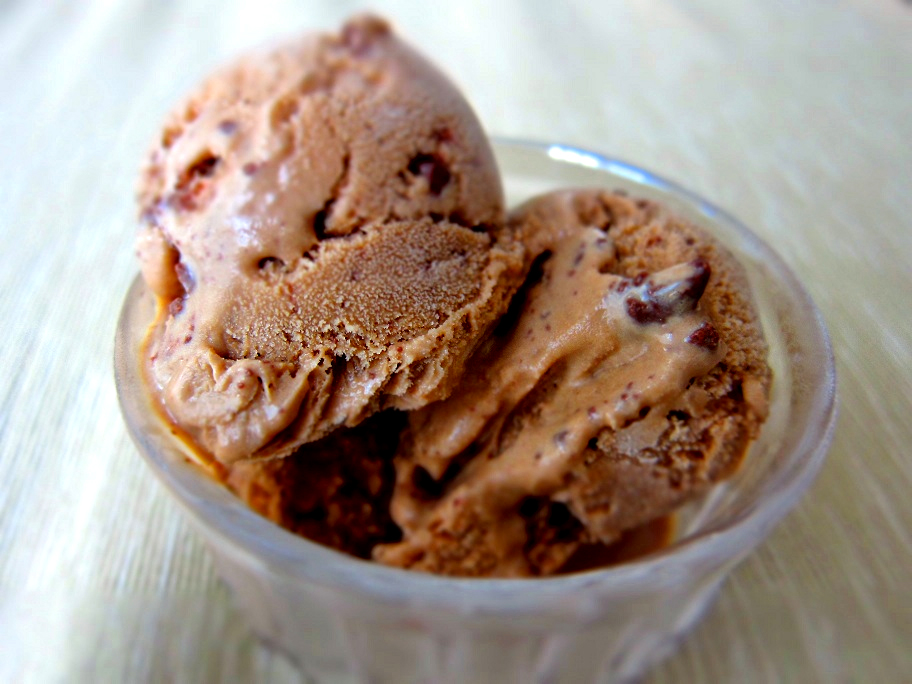 Ingredients
Instant coffee

6 Tablespoon

Milk

3 Cup (48 tbs)

Eggs

2 Small

Sugar

1 1⁄2 Cup (24 tbs)

Arrowroot

2 Tablespoon

Cream

2 Cup (32 tbs)

, whipped
Nutrition Facts
Serving size
Calories 453 Calories from Fat 56
% Daily Value*
Total Fat 6 g8.8%
Saturated Fat 3.9 g19.6%
Trans Fat 0 g
Cholesterol 52.7 mg
Sodium 154.6 mg6.4%
Total Carbohydrates 93 g31%
Dietary Fiber 0.05 g0.2%
Sugars 62.5 g
Protein 6 g12.3%
Vitamin A 4.7% Vitamin C 0.12%
Calcium 22.4% Iron 1.6%
*Based on a 2000 Calorie diet
Directions
MAKING
1) Take a saucepan and combine in it milk with coffee. Bring the mixture to a boil.
2) Remove from heat and strain through a cheesecloth.
3) Take a bowl and beat eggs in it. Add arrowroot and sugar.
4) Stir in the milk mixture.
5) Cook mixture in a double boiler until it turns thick.
6) Remove from heat and cool completely.
7) Add cream and pour into a freezing tray. Freeze.

SERVING
8) Serve with nuts, if desired.