»

Recipes

»

Frosting
Coconut Frosting Recipe
The coconut frosting is a cooked and boiled frosting made with a base of milk, sugar, eggs and butter. Flavored with vanilla and added coconut and pecans, the coconut frosting is rich and creamy and can be used for coconut cakes or nut cakes.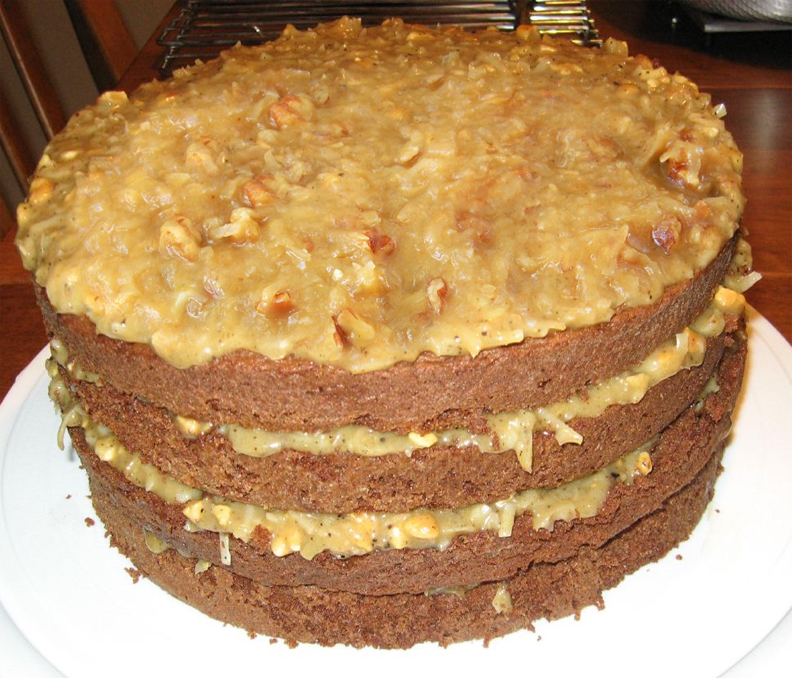 Ingredients
Evaporated milk

1 6 Ounce

Sugar

2/3 Cup (16 tbs)

Butter/Margarine

1/4 Cup (16 tbs)

1 slightly beaten egg

Salt

1 Dash

Vanilla

1 Teaspoon

Flaked coconut

1 3 1/2 Ounce

Pecans

1/2 Cup (16 tbs)

, chopped
Directions
In saucepan combine milk, sugar, butter, egg, and salt.
Cook and stir over medium heat till mixture thickens and begins to boil, 12 to 15 minutes.
Remove from heat.
Add vanilla, coconut, and pecans.
Cool thoroughly.
Frosts 9 inch layers cake.
Image Courtesy :
http://www.flickr.com/photos/kimberlykv/513377887/