»

Recipes

»

Cake

»

Coconut Sugar Cakes
Coconut Sugar Cakes Recipe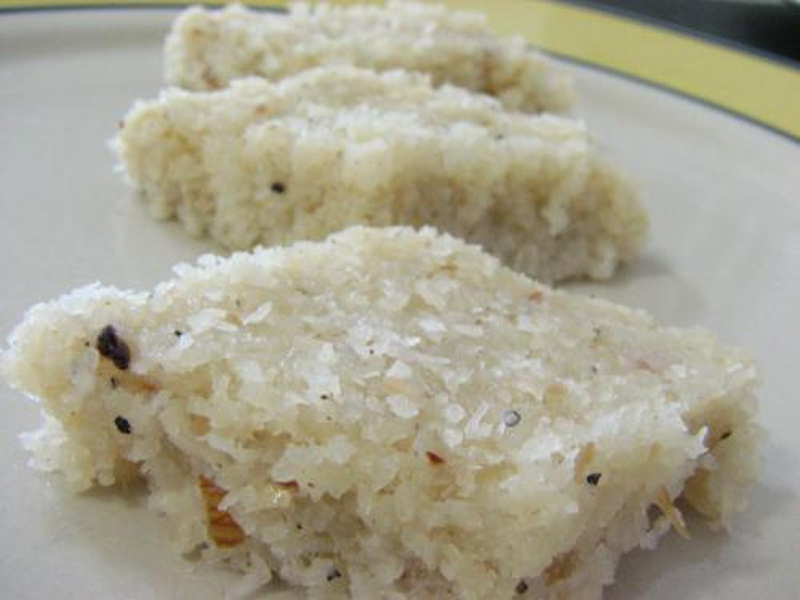 Ingredients
Coconut- 1no., freshly grated or Desiccated Coconut- 8 ozs.

Granulated Sugar- 12 ozs.

Milk

1/4 Pint

Ground ginger

1 Dash
Directions
MAKING
1) In a saucepan, gently boil together sugar and milk.
2) Whisk slowly until all the sugar is dissolved.
3) Take the pan off the heat and stir in the coconut and a dash of ginger.
4) Whisk well until the mixture is well blended.
5) In the baking tray, drop a dessertspoon of the coconut mixture and leave to set.
6) Allow the cakes have hardened.
7) Take the cake from the tray using a spatula.

SERVING
8) Serve the cake as desired.