»

Recipes

»

Chicken

»

Classic Chicken Gravy
Classic Chicken Gravy Recipe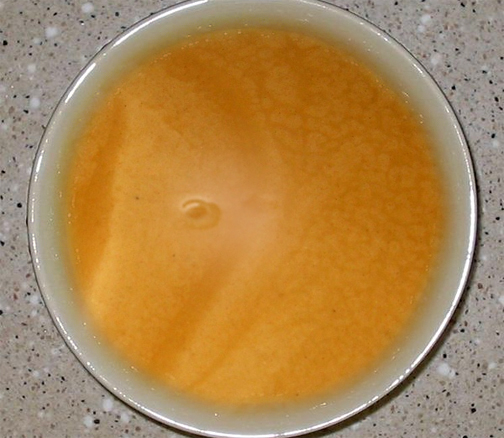 Ingredients
Chicken stock

1 Pint

(600 Milliliter)

Roux

1 Ounce
Nutrition Facts
Serving size: Complete recipe
Calories 335 Calories from Fat 134
% Daily Value*
Total Fat 15 g22.9%
Saturated Fat 3.1 g15.3%
Trans Fat 0 g
Cholesterol 14.4 mg
Sodium 686.4 mg28.6%
Total Carbohydrates 35 g11.7%
Dietary Fiber 1 g4.1%
Sugars 7.6 g
Protein 12 g24.2%
Vitamin A 0.3% Vitamin C 1.6%
Calcium 1.4% Iron 5.6%
*Based on a 2000 Calorie diet
Directions
GETTING READY
1. Cook the chicken and set aside
2. Collect the pan juices to make the stock

MAKING
3. Place the tin on medium heat to heat the pan juices through.
4. Add a little of the stock to deglaze the pan. Stir up all the sticky bits on the bottom of the pan and ensure that they are incorporated in to the gravy.
5. Pour the prepared gravy into a separating jug to remove the fat or pour the liquid into a bowl with a handful of ice cubes. The fat floats to the surface and can be discarded
6. Pour the remaining liquid into saucepan and heat to a medium heat.
7. Whisk in the roux a little at a time while the sauce is still on the heat. This will cause the sauce to thicken very slightly. Heat the sauce only for 2-3 mins
8. Season to taste

SERVING
9. Just before serving, strain the gravy through a fine sieve and serve in a gravy boat.