»

Recipes

»

Dip

»

Clam Dip
Clam Dip Recipe
Clam dip is a a flavorful dip that is always a hit with seafood lovers. Made with clam juice and minced clams along with tabasco and worcestershire sauce, this clam dip recipe can be served for parties along with crackers or as a homely little snack.
Clam Dip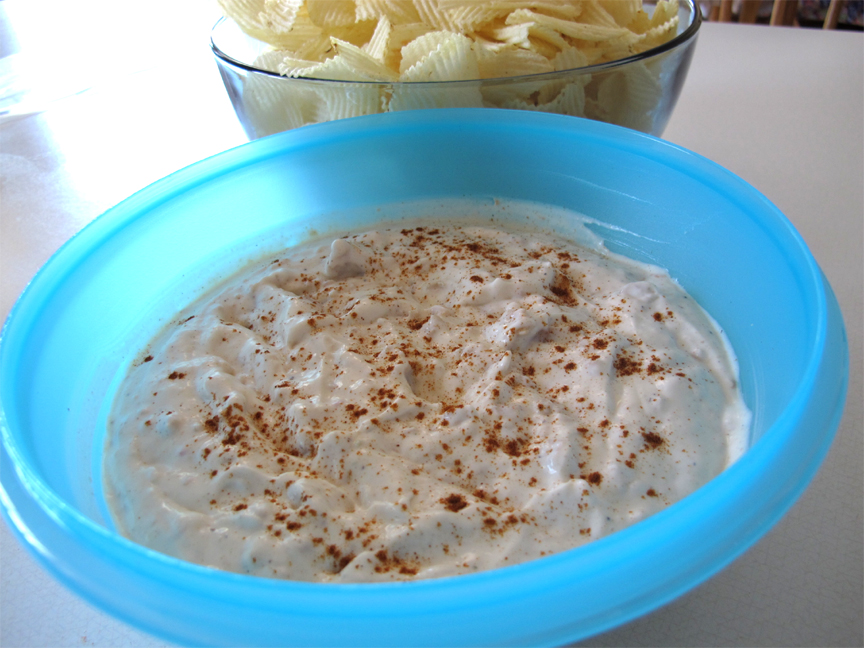 Ingredients
1 ounce can minced clams

Clam Juice

1 Tablespoon

Tabasco sauce

6 Drop

Worcestershire sauce

1/2 Teaspoon

Salt

1/4 Teaspoon

1/2 teaspoon onion salt

Cottage cheese

1 Cup (16 tbs)

, creamed
Directions
Drain clams and put into Osterizer container with remaining ingredients.
Cover and process at BLEND until smooth, using rubber spatula to keep mixture flowing to processing blades.
Chill before serving.