»

Recipes

»

Indian

»

Chum Chum
Chum Chum Recipe
Chum chum is a very popular Bengali sweet. It is extensively used during diwali and other Indian festivals. It makes your celebration more delightful. Try and enjoy this chum chum recipe.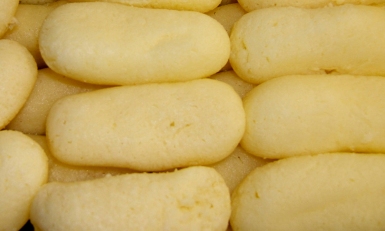 Ingredients
Water

2 Cup (32 tbs)

Lemon colour

5 Drop

Lemon color

5 Drop

Green cardamom powder

1⁄2 Teaspoon

Saffron

1 Tablespoon

Cottage cheese

500 Gram

(Paneer)

Refined flour

4 Tablespoon

(Maida)

Condensed milk

250 Gram

(Unsweetened)

Sugar

2 Cup (32 tbs)
Nutrition Facts
Serving size
Calories 305 Calories from Fat 31
% Daily Value*
Total Fat 4 g5.5%
Saturated Fat 1.9 g9.5%
Trans Fat 0 g
Cholesterol 13.5 mg
Sodium 199.1 mg8.3%
Total Carbohydrates 61 g20.4%
Dietary Fiber 0.29 g1.2%
Sugars 55.4 g
Protein 9 g17.4%
Vitamin A 2.2% Vitamin C 3.2%
Calcium 12% Iron 3.4%
*Based on a 2000 Calorie diet
Directions
Point1-Melt sugar in water and heat up to make a thin syrup.
Point2-Knead the cottage cheese with flour and shape into oval shaped fingers, mix in them to the sugar syrup and boil for eight minutes.
Point3-Take off from heat up and mix in lemon color to the syrup.
Point4-Cool for a while and take off the chum-chums from the syrup.
Point5-Mix in saffron and cardamom powder to sugarless, creamy, condensed milk.
Spread this on each piece and serve.