»

Recipes
Christmas Bread Recipe
Christmas Bread is a mouth watering recipe which you would surely want to get to your guests attention. This great tasting and easy to prepare recipe will surely tempt you to serve to your loved ones. So make sure you dish out this Christmas Bread and let me know how much you liked it.
Christmas Bread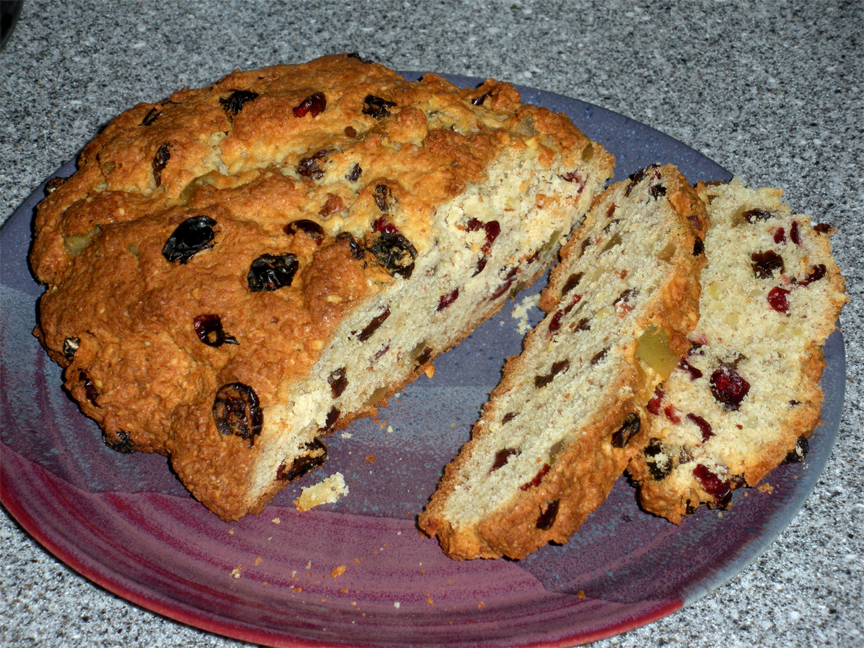 Ingredients
4 cakes or packages yeast

Sugar

3/4 Cup (16 tbs)

Lukewarm water

1 Cup (16 tbs)

Salt

1/2 Teaspoon

Warm milk

1 Cup (16 tbs)

1/4 teaspoon ground masticha*

1 pound sweet butter, melted and cooled

Walnut halves

Beaten egg

Flour

4 Pound

Sesame seeds

Eggs

8
Directions
Soften yeast in lukewarm water.
Stir in milk.
Blend butter with flour thoroughly and stir in eggs, sugar, salt, and masticha.
Stir in yeast mixture and mix well.
Turn out on lightly floured board and knead for 10 minutes until dough is smooth and elastic.
Place dough in oiled bowl, cover with cloth, and let rise in a warm place for about 2 hours or until double in bulk.
Punch down and knead until smooth.
Take a small piece of dough and roll out, making 2 crosses.
Form remaining dough into 2 loaves and put into large floured bread pans.
Put a cross on top of each loaf and press walnut halves along the edges of each cross.
Cover pans and let dough rise in a warm place for about 1 1/2 hours or until double in bulk.
Brush tops with beaten egg, sprinkle with sesame seeds, and bake in a 350 degree oven for 45 minutes or until bread is golden brown.