»

Recipes

»

Bar

»

Chocolate Tiger Bars
Chocolate Tiger Bars Recipe
Chocolate in any form is welcome. The yummy rich creamy chocolate tastes heavenly combined with just about anything. If you are a chocoholic , this chocolate tiger bars is for you. A rich bit of chocolate....yummmmmm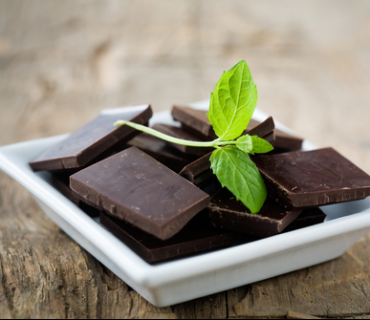 Ingredients
| | | |
| --- | --- | --- |
| | Flour | 7⁄8 Cup (14 tbs) |
| | Sugar | 1 Cup (16 tbs) |
| | Soda | 1⁄2 Teaspoon |
| | Salt | 1⁄2 Teaspoon |
| | Eggs | 3 |
| | Buttermilk | 1⁄3 Cup (5.33 tbs) |
| | Vanilla | 1⁄2 Teaspoon |
| | Butter | 1⁄3 Cup (5.33 tbs) |
| | Unsweetened chocolate chips | 12 Ounce |
| | Cream cheese | 6 Ounce |
| | Grated orange rind | 1⁄2 Teaspoon |
Nutrition Facts
Serving size: Complete recipe
Calories 4254 Calories from Fat 2685
% Daily Value*
Total Fat 314 g482.5%
Saturated Fat 186.2 g931.2%
Trans Fat 0 g
Cholesterol 982.8 mg327.6%
Sodium 2501.3 mg104.2%
Total Carbohydrates 397 g132.5%
Dietary Fiber 59.7 g238.8%
Sugars 210.2 g
Protein 88 g175.7%
Vitamin A 95.3% Vitamin C 5.7%
Calcium 63.1% Iron 376.2%
*Based on a 2000 Calorie diet
Directions
Combine 3/4 cup flour, 3/4 cup sugar, soda, salt, 1 egg, buttermilk and vanilla in mixing bowl; beat until light.
Combine 1/4 cup butter and chocolate in saucepan; melt over low heat.
Add chocolate mix- ture to batter; beat well.
Pour into 9-inch square pan.
Combine remaining flour, sugar, eggs and butter with cream cheese and orange rind in mixing bowl; beat until light and creamy.
Pour cheese mixture over chocolate batter.
Swirl knife blade through bat- ter to obtain marble effect.
Bake at 350 degrees for 40 to 45 minutes.
Cool; cut into bars.
Yield: Twenty 1-inch squares.