»

Recipes

»

Pudding

»

Chocolate Pudding Frosting
Chocolate Pudding Frosting Recipe
Finished making your cake? Then all you need is this wonderful Chocolate Pudding Frosting. The Chocolate Pudding Frosting makes any cake that it is added to irresistible!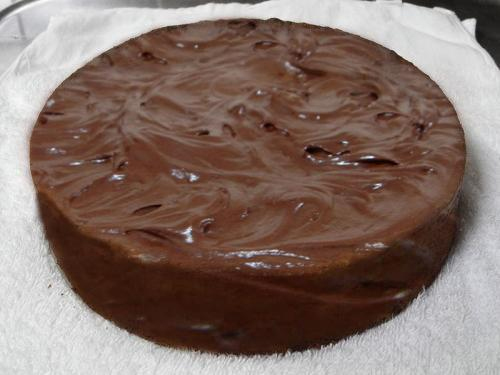 Ingredients
1 4-ounce package chocolate pudding

Milk

1/4 Cup (16 tbs)

Butter

1/4 Cup (16 tbs)

Vanilla

1 Teaspoon

Confectioner's sugar

2 Cup (16 tbs)

, sifted

Hot water

1 Tablespoon
Directions
Combine pudding, milk and butter in saucepan.
Bring mixture to boil over medium heat, stirring constantly, and boil 1 minute.
Cool 15 minutes.
Add vanilla and blend in confectioners sugar.
Add hot water.
Mix well.
Frosts top of one 13x9x2 inch cake.