»

Recipes

»

Pie
Chocolate Pie Recipe
This deliciously rich Chocolate Pie , is great to serve for any occasion. One of the most popular desserts ever, this Chocolate Pie will not only impress your guests, but will entertain you as well!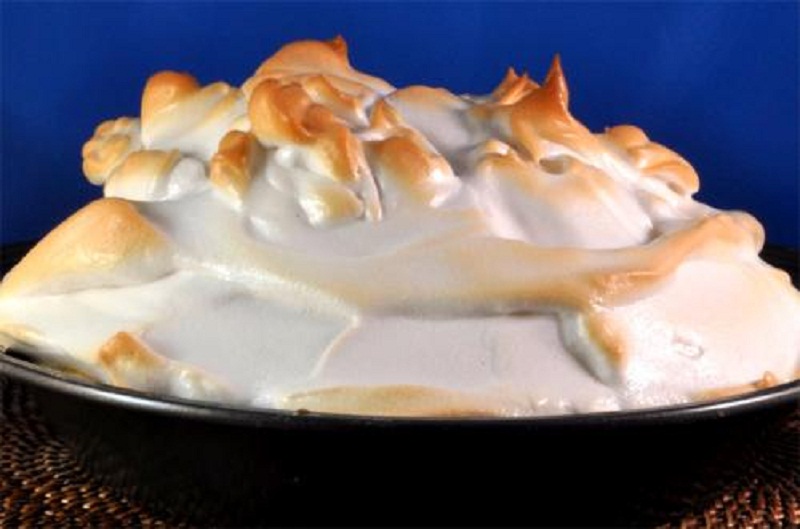 Ingredients
Sugar

1 Cup (16 tbs)

Salt

1 Teaspoon

Cornstarch

3 1/2 Tablespoon

Milk

3 Cup (16 tbs)

Unsweetened chocolate square

3

Eggs

3

, separated

Butter/Margarine

1 Tablespoon

Vanilla

1 Teaspoon

Pie shell

1 9 inch

, baked

Sugar

6 Tablespoon
Directions
Beat the yolks until light and thick.
Combine sugar, salt, cornstarch in top of double boiler.
Stir in the milk and chocolate.
Cook over boiling water, stirring, until thick.
Cover and cook for 10 more minutes.
Beat egg yolks.
Pour hot mixture slowly over egg yolks and mix well.
Return to double boiler and cook, stirring constantly, about 2 minutes.
Add butter and vanilla.
Cool.
Pour into baked pie shell.
Beat egg whites until stiff but not dry.
Add sugar gradually, beating until mixture stands in peaks.
Cover top of chocolate with meringue.
Bake in a hot oven (425° F) 5 to 10 minutes or until lightly browned.
Makes one 9-inch pie.