»

Recipes
Chocolate Ice Cream Recipe
This homemade chocolate ice cream is made with heavy cream and marshmellows along with chocolate chips and milk. Made quickly and easliy with this chocolate ice cream recipe, it is to be frozen before serving.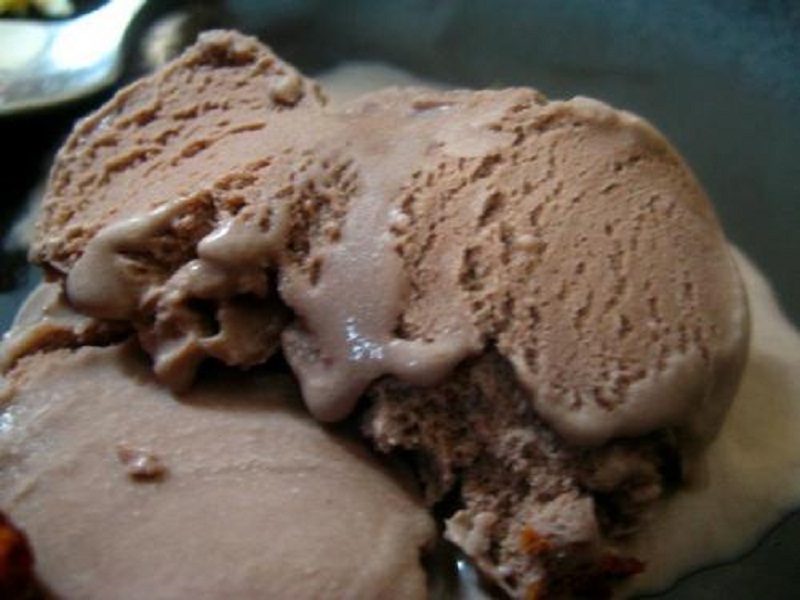 Ingredients
Milk

1/2 Cup (16 tbs)

1 envelope unfavored gelatine

1/2 cup hot milk

Semi sweet chocolate chips

1 Cup (16 tbs)

Marshmallows

2 Cup (16 tbs)

Vanilla extract

1 Teaspoon

Heavy cream

1 Cup (16 tbs)
Directions
Put cold milk and gelatine into Osterizer container, add hot milk.
Cover and process at STIR until gelatine is dissolved.
Push LIQUEFY button, remove feeder cap and add chocolate chips.
Process until chips are dissolved.
Add marshmallows one at a time through feeder cap opening.
When marshmallows are liquefied, add vanilla extract.
Pour into a bowl and chill until firm.
Return to Osterizer container, add the cream, cover and process at WHIP until thick and fluffy.
Pour at once into 1 quart freezer container and freeze until firm.