»

Recipes

»

Glaze
Chocolate Glaze Recipe
This chocolate glaze is made with unsweetened chocolate and butter and goes great with doughnuts and cookies. Rich and smooth, this chocolate glze recipe is easily and quickly prepared in a matter of minutes.
Chocolate Glazed Bar Cookies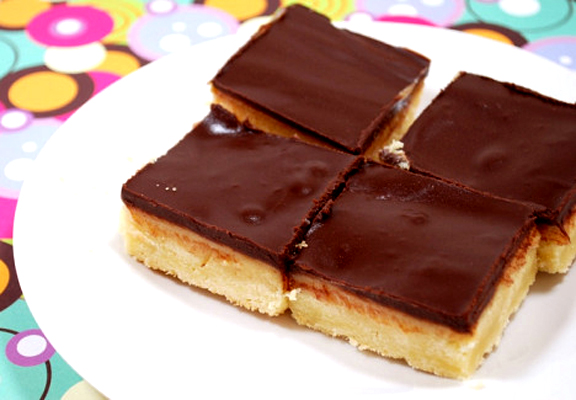 Ingredients
Unsweetened chocolate

2 Ounce

, cut in small pieces (2 Squares)

Soft butter

1⁄4 Cup (4 tbs)

Confectioners sugar

2 Cup (32 tbs)

, sifted

Boiling water

1⁄3 Cup (5.33 tbs)
Nutrition Facts
Serving size: Complete recipe
Calories 1651 Calories from Fat 653
% Daily Value*
Total Fat 76 g116.5%
Saturated Fat 47.5 g237.5%
Trans Fat 0 g
Cholesterol 122 mg
Sodium 23.9 mg1%
Total Carbohydrates 257 g85.7%
Dietary Fiber 9.4 g37.7%
Sugars 232.6 g
Protein 8 g15.6%
Vitamin A 28.4% Vitamin C
Calcium 7.3% Iron 54.9%
*Based on a 2000 Calorie diet
Directions
Put chocolate, water and butter into Osterizer container, cover and process at LIQUEFY until smooth.
Stop Osterizer, add half the sugar, cover and process at BLEND until sugar is moistened.
Stop and add remaining sugar, cover and process until smooth and creamy.