»

Recipes

»

Coconut

»

Chocolate-Dipped Coconut Balls
Chocolate-Dipped Coconut Balls Recipe
Coconut is indeed a wonderful and versatile ingredient. A yummy treat, this Chocolate-Dipped Coconut Balls just goes to prove it. A delicious anytime treat. Try it and you are sure to love it. Do let me know how it turned out for you.
Chocolate Dipped Coconut Balls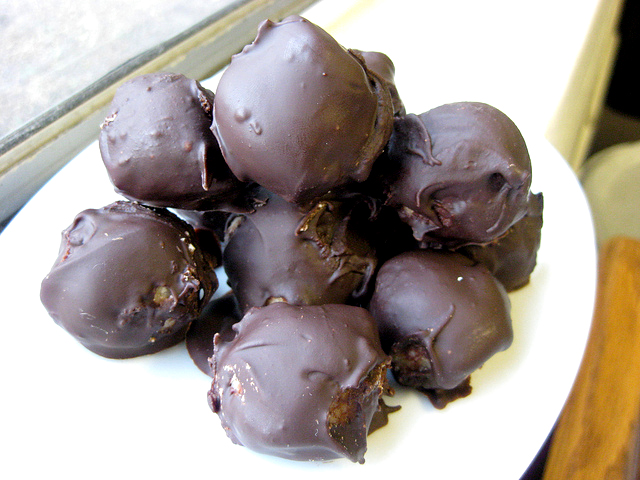 Ingredients
Confectioner's sugar

2 Pound

Butter

1/4 pound

, melted

Sweetened condensed milk

1 Can (10oz)

Coconut

2 Cup (16 tbs)

, grated

Chocolate Chips package

1

Paraffin - 1 bar
Directions
MAKING
1) Take a bowl and combine in it butter, sugar, coconut and milk. Mix nicely.
2) Shape the prepared mixture into balls of equal size. Chill.
3) Take a double boiler and melt paraffin and chocolate chips in it over hot water.
4) Dip frozen balls in the hot chocolate mixture.

SERVING
5) Transfer the Chocolate-Dipped Coconut Balls to a dessert dish and serve immediately.