»

Recipes

»

German

»

Bavarian

»

Chocolate Bavarian Pie
Chocolate Bavarian Pie Recipe
Hope everyone will enjoy this recipe for Chocolate Bavarian Pie. This Chocolate Bavarian Pie is fine tuned to suite everyones palate and yes of course, is extremely simple to make!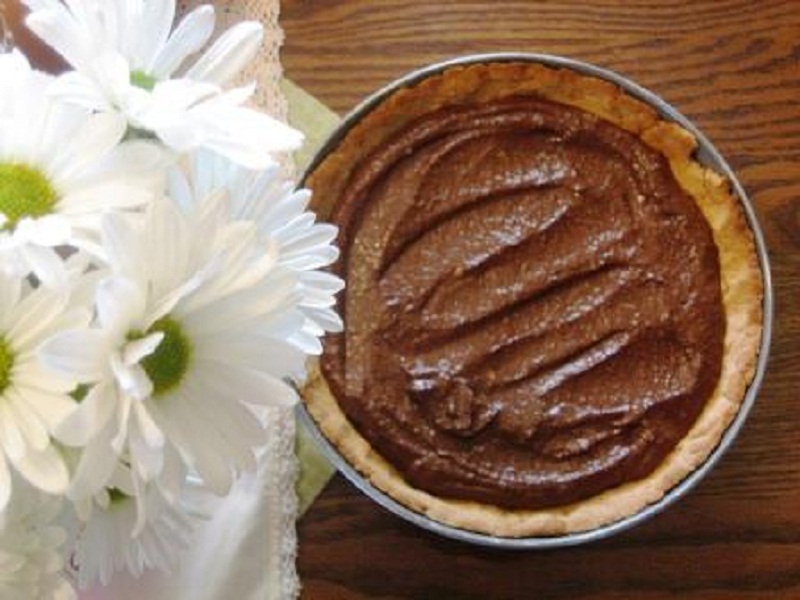 Ingredients
1 envelope unflavored gelatine

Cold water

1/4 Cup (16 tbs)

1 cup fortified chocolate flavored syrup

Heavy cream

1 Pint

Vanilla

1/2 Teaspoon

1 baked 9-inch pastry shell
Directions
Soften gelatine in cold water.
Heat chocolate syrup in a medium saucepan to a full boil.
Remove from heat.
Add softened gelatine and stir until gelatine is completely dis- solved.
Chill until mixture is thick and syrupy, stirring once or twice while chilling.
Beat cream until stiff and fold into slightly thickened chocolate-gelatine mixture.
Fold in vanilla.
Pile into baked pastry shell and chill until firm.
Note: Rum or rum flavoring may be substituted for the vanilla.
Use 1 teaspoon rum extract or 1 to 2 tablespoons rum.