»

Recipes

»

Cookie

»

Chocolate Banana Cookies
Chocolate Banana Cookies Recipe
Chocolate Banana Cookies are a nice way to include bananas in you food. Many kids do not like ripe bananas, these cookies could be an answer to the problem. The combination of chocolate and bananas into cookies make them a favored food of kids.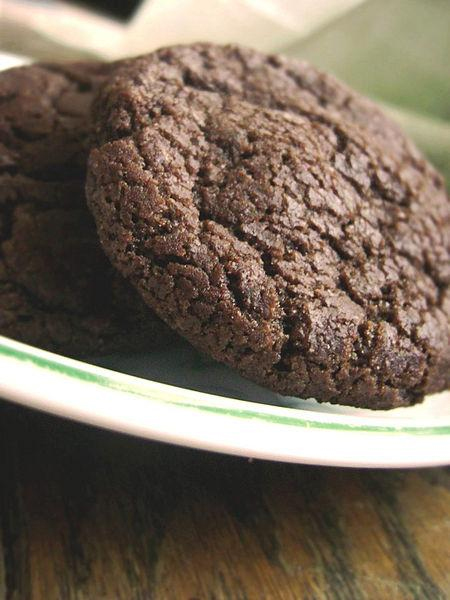 Ingredients
Semi-sweet chocolate morsels -1 package (1 cup)

Shortening

2/3 Cup (16 tbs)

Sugar

1 Cup (16 tbs)

Eggs

2 Small

All-purpose flour-2 1/4 cups, sifted

Baking powder

2 Teaspoon

Salt

1/2 Teaspoon

Baking soda

1/4 Teaspoon

Bananas

1 Cup (16 tbs)

, mashed
Directions
MAKING
1)In a bowl, melt chocolate morsels on hot water.
2)In another bowl, beat together shortening and sugar until light and fluffy.
3)Add eggs, one at a time, and beat well after each addition.
4)Take a mixing bowl, and sift together flour, baking powder, salt and soda.
5)Mix the dry mixture with creamed mixture with cooled chocolate and the bananas.
6)Mix thoroughly.
7)Take a greased baking sheet and drop spoonsful on it.
8)Bake at 400 degrees for 12 minutes.

SERVING
9)Serve the chocolate banana cookies a snack.