»

Recipes

»

Nut

»

Chocolate Nut Squares
Chocolate Nut Squares Recipe
Chocolate Nut Squares has a beautiful taste. Chocolate Nut Squares gets its taste from chocolate chip mixed with milk and topped with pecans.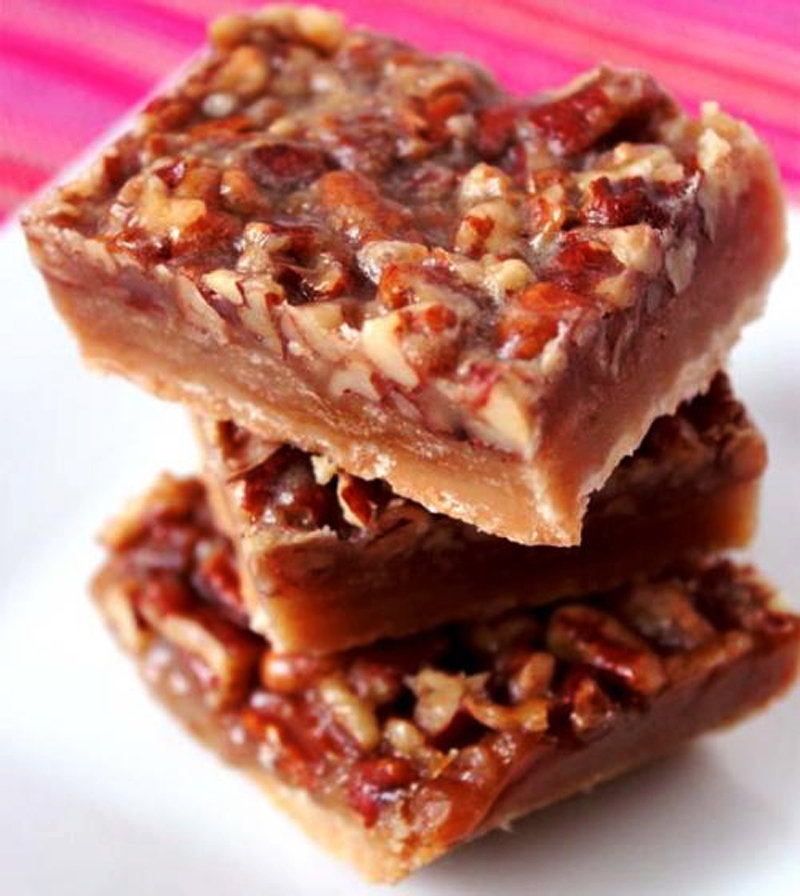 Ingredients
Semi-sweet chocolate chips

6 Ounce

(1 Cup)

Milk chocolate chips

1 Cup (16 tbs)

Shortening

1 Tablespoon

Caramels

14 Ounce

(1 Package)

Butter/Margarine

2 Tablespoon

Milk

3 Tablespoon

Coarsely chopped pecans

2 Cup (32 tbs)
Nutrition Facts
Serving size: Complete recipe
Calories 5029 Calories from Fat 2679
% Daily Value*
Total Fat 315 g484.8%
Saturated Fat 71.8 g359%
Trans Fat 2 g
Cholesterol 96.8 mg
Sodium 1886.9 mg78.6%
Total Carbohydrates 563 g187.7%
Dietary Fiber 21.9 g87.6%
Sugars 394.2 g
Protein 52 g104%
Vitamin A 21.8% Vitamin C 6.8%
Calcium 76.5% Iron 35.3%
*Based on a 2000 Calorie diet
Directions
Line 8-inch square pan with buttered foil; set aside.
Melt both kinds of chips with shortening in heavy, small saucepan over very low heat, stirring constantly.
Spoon half the chocolate mixture into prepared pan, spreading evenly over bottom and 1/4 inch up sides of pan.
Refrigerate until firm.
Meanwhile, combine caramels, butter and milk in heavy, medium saucepan.
Cook over medium heat, stirring constantly.
When mixture is smooth, stir in pecans.
Cool to lukewarm.
Spread caramel mixture evenly over chocolate in pan.
Melt remaining chocolate mixture again over very low heat, stirring constantly; spread over caramel layer.
Refrigerate until almost firm.