»

Recipes

»

Chocolate Liqueur Cream
Chocolate Liqueur Cream Recipe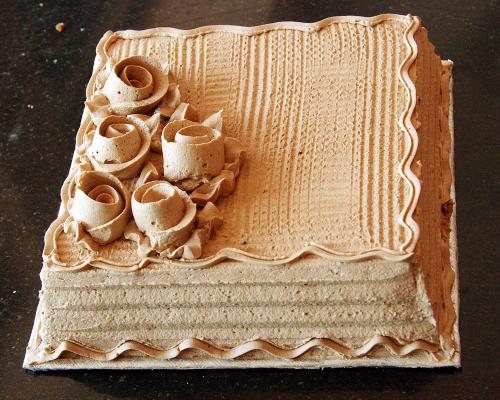 Ingredients
Bitter chocolate

4 Ounce

, broken (100 Gram)

Eggs

4

, separated

Grand marnier liqueur

2 Fluid Ounce

(50 Milliliter)

Brandy

2 Fluid Ounce

(50 Milliliter)

Double cream

4 Fluid Ounce

, whipped (120 Milliliter)

Sea salt

1 Pinch
Nutrition Facts
Serving size: Complete recipe
Calories 1745 Calories from Fat 1029
% Daily Value*
Total Fat 114 g175.9%
Saturated Fat 27.2 g136%
Trans Fat 0.1 g
Cholesterol 855 mg
Sodium 510 mg21.2%
Total Carbohydrates 87 g28.9%
Dietary Fiber 7.9 g31.8%
Sugars 56.1 g
Protein 32 g64.9%
Vitamin A 20.6% Vitamin C
Calcium 16.9% Iron 70.9%
*Based on a 2000 Calorie diet
Directions
GETTING READY
1. Set a large bowl over a saucepan of hot water
2. Place broken chocolate in the large bowl
3. Let the chocolate melt
4. When the chocolate has melted completely, remove from the heat and set aside to cool

MAKING
5. In another bowl, mix the egg yolks and beat well
6. Add the cooled melted chocolate to the egg yolks
7. Blend well
8. Add the liqueurs and the cream. Mix all these ingredients together thoroughly.
9. Beat the egg whites with a pinch of salt.
10. Gently fold or cut this mixture carefully into the chocolate cream to get a light and fluffy mixture

FINALIZING
11. Spoon this mixture into individual ramekins and chill for 2 hours before serving.

SERVING
12. Use for frosting.