»

Recipes

»

Icing
Chocolate Icing Recipe
Chocolate Icing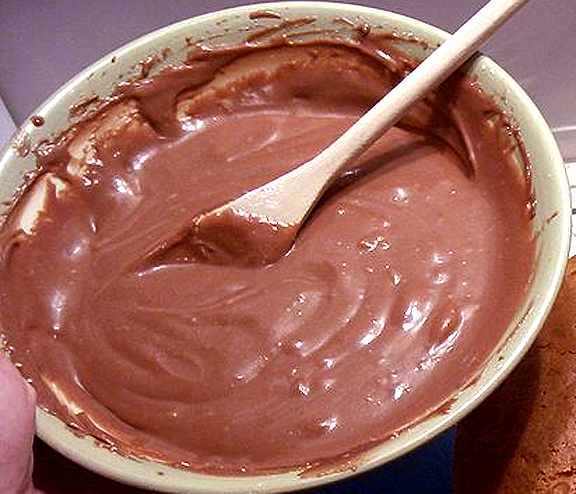 Ingredients
| | |
| --- | --- |
| | Bitter cooking chocolate - 8 oz, small pieces |
| | Strong black coffee - 6 tablespoons |
| | Unsalted butter - 6 oz, 1/2-inch pieces, chilled |
Directions
MAKING
1. In a double saucepan melt 3/4 lb chocolate along with coffee over low heat.
Keep stirring so that the chocolate dissolves totally.
2. Remove the chocolate mixture from the saucepan. Beat the butter in the saucepan - one piece at a time.
3. Beat till a smooth mixture.
4. Chill the mixture till it thickens.
5. Spread frosting on the sides, top and end section of the cassata using a palette knife. Swirl it very decoratively.

FINALIZING
6. Cover using a plastic sheet.
7. Refrigerate for at least 24 hours.

SERVING
8. Decorate chocolate icing on chocolate cake and serve.