»

Recipes

»

Cheese

»

Fondue

»

Chocolate Fondue Sauce
Chocolate Fondue Sauce Recipe
You will absolutely love the flavor of this chocolate fondue sauce. Everyone loved this chocolate fondue sauce, even the kids. Once you try it, you will agree with me that it is excellent!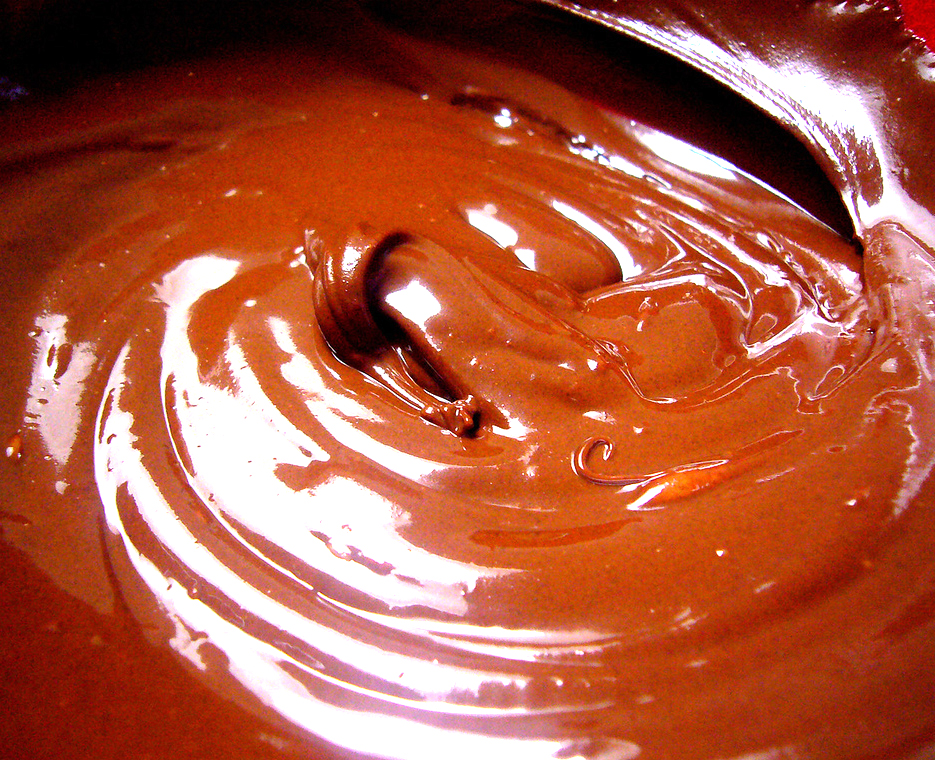 Ingredients
Semi-sweet chocolate morsels

12 Ounce

(1 package)

Half and half

1⁄2 Cup (8 tbs)

Sugar

1⁄2 Cup (8 tbs)

Vanilla extract

1 Teaspoon
Nutrition Facts
Serving size: Complete recipe
Calories 2239 Calories from Fat 962
% Daily Value*
Total Fat 110 g169.1%
Saturated Fat 68.7 g343.3%
Trans Fat 0 g
Cholesterol 44.8 mg
Sodium 50.1 mg2.1%
Total Carbohydrates 322 g107.3%
Dietary Fiber 0 g
Sugars 292.7 g
Protein 4 g7.2%
Vitamin A 8.6% Vitamin C 1.8%
Calcium 12.9% Iron 0.56%
*Based on a 2000 Calorie diet
Directions
Combine all ingredients in top of a double boiler; bring water to a boil.
Reduce heat to low; cook until chocolate melts.
Pour into fondue pot; place over fondue burner.
Image Courtesy :
http://www.flickr.com/photos/linnybinnypix/437069665/