»

Recipes

»

Filling
Chocolate Filling Recipe
Chocolate Filling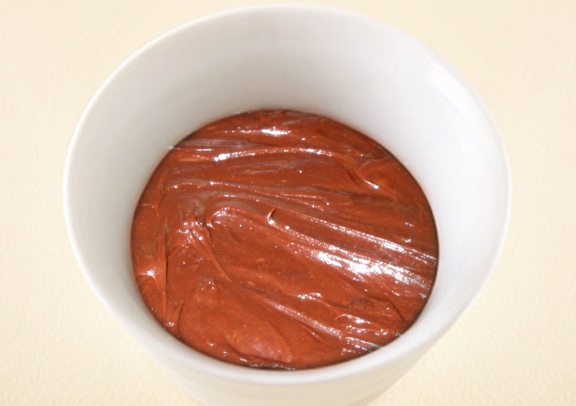 Ingredients
Semi-sweet chocolate morsels

6 Ounce

(1 Package, 1Cup)

Rich milk

2 Cup (32 tbs)

Instant coffee

2 Teaspoon

Eggs

2

Cornstarch

2 Tablespoon

Cold water

2 Tablespoon

Vanilla

1⁄2 Teaspoon

Whipping cream

1⁄2 Cup (8 tbs)
Nutrition Facts
Serving size
Calories 458 Calories from Fat 250
% Daily Value*
Total Fat 28 g43.2%
Saturated Fat 17 g85.1%
Trans Fat 0 g
Cholesterol 158.5 mg
Sodium 89.5 mg3.7%
Total Carbohydrates 43 g14.3%
Dietary Fiber 0.07 g0.27%
Sugars 31.9 g
Protein 7 g13.6%
Vitamin A 4.7% Vitamin C
Calcium 15.8% Iron 2.9%
*Based on a 2000 Calorie diet
Directions
GETTING READY
1) In a bowl, add eggs to beat.
2) Dissolve cornstarch in cold water and beat into the egg.

MAKING
3) Use the top of double boiler to combine chocolate morsels and instant coffee in milk.
4) Stir the egg mixture in part of the chocolate milk.
5) Place the mixture into the double boiler and cook till it gets thick.
6) Add vanilla to stir in.
7) Allow to cool.

SERVING
8) Use the mixture to spread as filling between cake layers. Whip and sweeten the whipping cream and use for frosting on top.