»

Recipes

»

Doughnut

»

Chocolate Doughnuts
Chocolate Doughnuts Recipe
I was excited about this chocolate dough nuts recipe, the moment I began on it. This chocolate doughnuts recipe is one of my kids favorite ones. Why don't you too make your kids feel elated?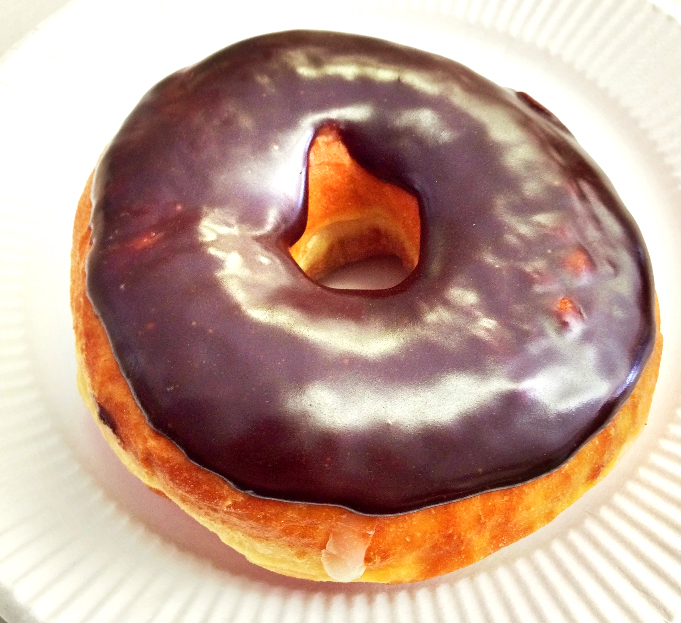 Ingredients
Eggs

2

Vegetable oil

1

Glaze

1

Sugar

1 1⁄4 Cup (20 tbs)

Vanilla extract

1 Teaspoon

All purpose flour

4 Cup (64 tbs)

Cocoa

1⁄3 Cup (5.33 tbs)

Baking powder

1 Tablespoon

(plus teaspoon)

Ground cinnamon

1 Teaspoon

Salt

3⁄4 Teaspoon

Baking soda

1⁄4 Teaspoon

Buttermilk

3⁄4 Cup (12 tbs)
Nutrition Facts
Serving size: Complete recipe
Calories 3223 Calories from Fat 234
% Daily Value*
Total Fat 27 g41.8%
Saturated Fat 10.3 g51.7%
Trans Fat 0 g
Cholesterol 423 mg
Sodium 3147.1 mg131.1%
Total Carbohydrates 695 g231.5%
Dietary Fiber 42.7 g171%
Sugars 254 g
Protein 87 g173.9%
Vitamin A 10% Vitamin C 0.32%
Calcium 138.9% Iron 212.6%
*Based on a 2000 Calorie diet
Directions
Beat eggs at medium speed of an electric mixer until frothy.
Gradually add sugar, beating until thick and lemon colored; stir in 1/4 cup vegetable oil and vanilla.
Combine the next 6 ingredients and add to egg mixture alternately with buttermilk beginning and ending with flour mixture.
Cover dough; chill several hours.
Divide dough in half.
Working with one portion at a time, place dough on a lightly floured surface; roll out to 1/2 inch thickness.
Cut dough with a floured 2 1/2 inch doughnut cutter.
Heat 2 to 3 inches of oil to 375°; drop in 4 or 5 doughnuts at a time.
Cook about 1 minute or until golden on one side; turn and cook other side about 1 minute.
Drain well on paper towels.
Dip each doughnut in glaze; cool on wax paper.
Image Courtesy :
http://commons.wikimedia.org/wiki/File:Chocolate_Frosted_Donuts_(Coffee_An),_Westport,_CT_06880_USA_-_Mar_2013.jpg