»

Recipes

»

Chocolate Chip Cookies
Chocolate Chip Cookies Recipe
These Chocolate Chip Cookies taste fabulous ! Try these chocolaty nutty bakes for your next dessert ! Tell me if you like these Chocolate Chip Cookies.
Chocolate Chip Cookies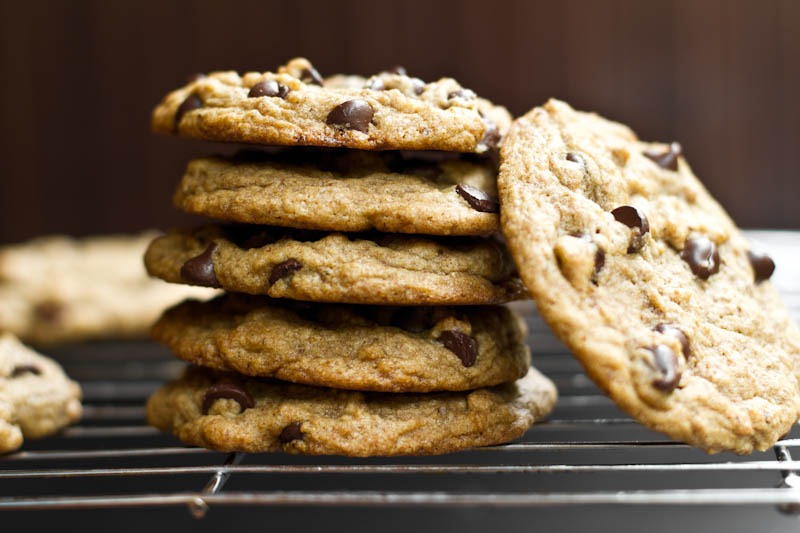 Ingredients
All purpose flour

1 Cup(16 tbs)

Baking powder

1/2 Teaspoon

Baking soda

1/8 Teaspoon

Salt

1/8 Teaspoon

Butter

1/2 Cup(16 tbs)

Vanilla extract

1 Teaspoon

Firmly packed light brown sugar

3/4 Cup(16 tbs)

Egg

1

1 package (6 ounces) semisweet chocolate pieces

Nuts

1/2 Cup(16 tbs)

, chopped
Directions
1. Blend flour, baking powder, baking soda, and salt.
2. Cream butter with vanilla extract. Add brown sugar gradually, creaming well. Add egg and beat thoroughly. Mix in dry ingredients, then chocolate pieces and nuts.
3. Drop batter by teaspoonfuls onto ungreased baking sheets.
4. Bake at 375°F 10 to 1 2 minutes.
5. Cool cookies on wire racks.