»

Recipes
Chocolate Buttercream Recipe
Chocolate Buttercream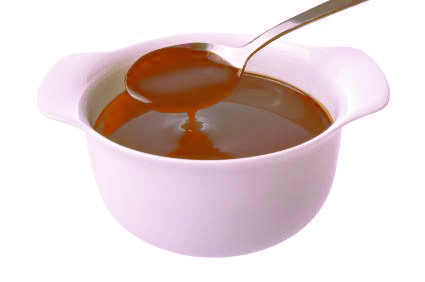 Ingredients
Butter

3/4 pound

, softened

Confectioner's sugar

2 Cup (16 tbs)

, sifted

Egg Yolks - 3 nos, unbeaten

Semi-sweet chocolate package

1
Directions
MAKING
1) To make the chocolate buttercream, in a saucepan, melt the chocolate over boiling water.
2) Take the pan off the heat and allow the chocolate to cool down.
3) Into a small bowl, add in butter and confectioner's sugar.
4) Beat the mixture well till it becomes light and fluffy.
5) Beat in the egg yolks one by one while beating the mixture till it gets light and fluffy. Place the bowl over a larger bowl filled with ice cubes.
6) Slowly, add in the cooled down chocolate. Beat the mixture till it becomes of a spreadable consistency.

SERVING
7) Use the Chocolate Buttercream to frost your cakes.