»

Recipes

»

Chinese
Chinese Omelette Recipe
An excellent variation for a quick meal with egg, shrimp, chicken or ham and vegetables.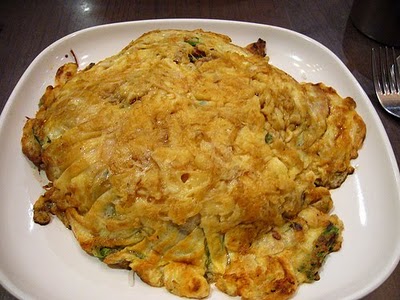 Ingredients
Egg

5

Noodles

100 Gram

Shrimp

1 Cup (16 tbs)

Boiled and shredded chicken

1 Cup (16 tbs)

Onion

1 Medium

, chopped finely

Green peas

1⁄2 Cup (8 tbs)

Cauliflower

2 Tablespoon

, cut into small pieces

Mushroom

5

, sliced

Carrot

2 Tablespoon

, sliced into thin strips

Green chili

5

, finely chopped

Red chili powder

1⁄2 Teaspoon

Salt

To Taste

Pepper powder

1⁄2 Teaspoon

Cooking oil

5 Tablespoon
Nutrition Facts
Serving size
Calories 507 Calories from Fat 265
% Daily Value*
Total Fat 30 g46.1%
Saturated Fat 5.9 g29.6%
Trans Fat 0 g
Cholesterol 372.2 mg
Sodium 569.6 mg23.7%
Total Carbohydrates 32 g10.6%
Dietary Fiber 3.8 g15.2%
Sugars 7 g
Protein 29 g58.6%
Vitamin A 42.3% Vitamin C 78.3%
Calcium 8.5% Iron 18.1%
*Based on a 2000 Calorie diet
Directions
1. Boil water. Add one tea spoon oil and salt. Add noodles and cook till half cooked. Remove from heat and pour over a large strainer. Spread the cooked noodles on a paper towel to drain out water completely.

2. Boil water. In a large strainer put all the vegetables and dip into boiled water for about a minute and remove. Drain water and spread over a paper towel to drain out water completely.

3. Beat white and yolk of eggs separately. Mix beaten white and yolk of the eggs. Add chopped onion, green chili, red chili powder, salt and pepper.

4. Add oil in a non stick fry pan and use low heat. Spread boiled noodles. When one side is fried, turn over. Add shrimp, shredded chicken (or ham) and vegetables on top of the fried noodles.

5. Spread the beaten egg mixture on top. Fry till thickens and then turn over and fry to light brown.