»

Recipes

»

Chinese

»

Chinese Fried Rice With Pork
Chinese Fried Rice with Pork Recipe
Chinese fried rice with pork is a very simple and good to eat dish. It makes single dish complete meal. You can serve it with other Chinese dishes or alone. Chinese fried rice can be made with white or brown rice depending upon personal choice.
Chinese Fried Rice with Pork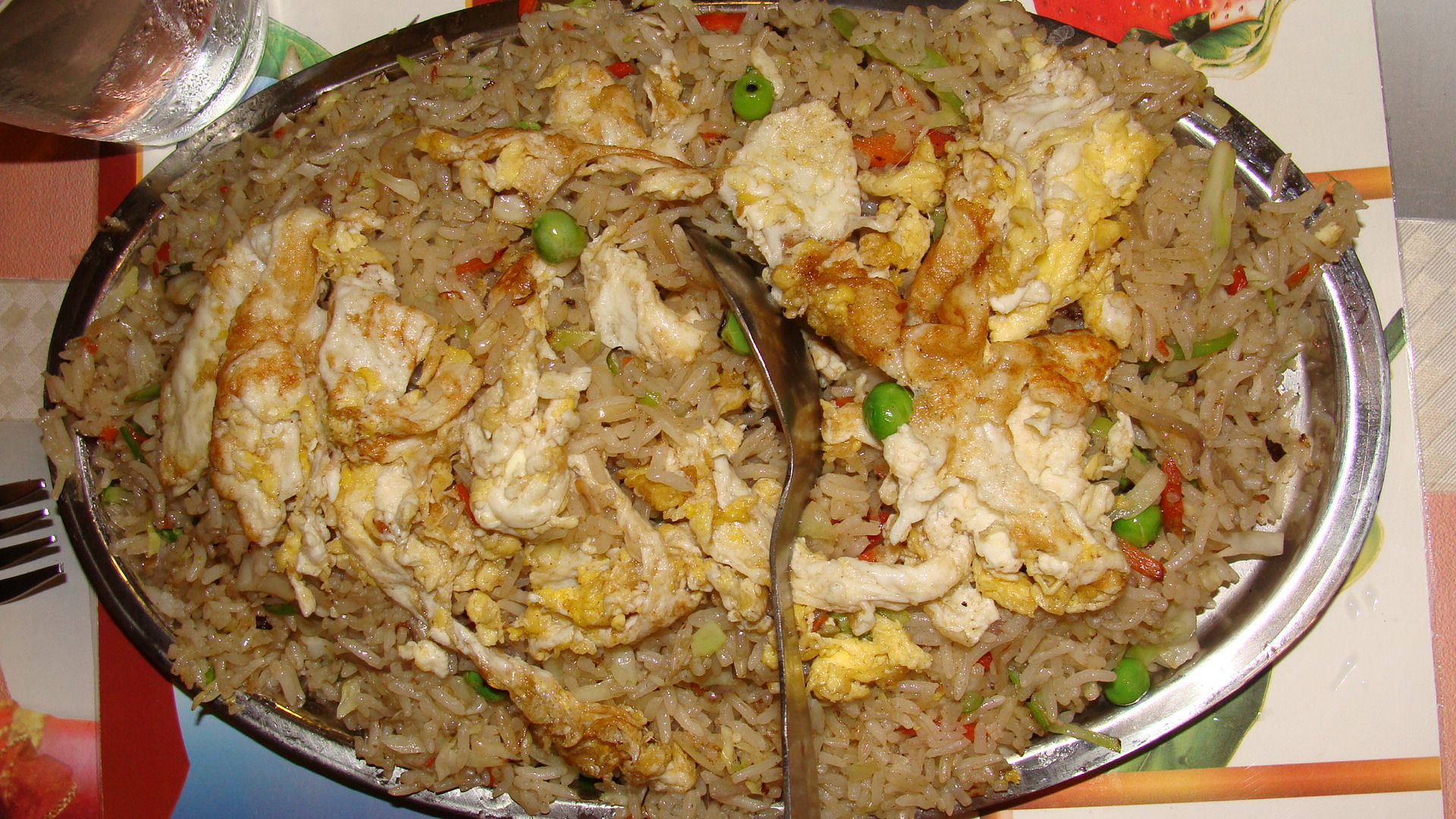 Ingredients
Cooked rice

5 Cup (80 tbs)

Cooked pork

1 1⁄2 Cup (24 tbs)

, 1 inch diced

Cooked pork

1 1⁄2 Cup (24 tbs)

Green onions

3

, finely chopped

Green onions

3

Eggs

2

, slightly beaten

Eggs

2

Soy sauce

2 Tablespoon

Salad oil

3 Tablespoon
Nutrition Facts
Serving size
Calories 527 Calories from Fat 203
% Daily Value*
Total Fat 23 g34.9%
Saturated Fat 5.7 g28.4%
Trans Fat 0.1 g
Cholesterol 204.1 mg
Sodium 880.6 mg36.7%
Total Carbohydrates 49 g16.4%
Dietary Fiber 0.9 g3.6%
Sugars 3.8 g
Protein 30 g60.6%
Vitamin A 12.8% Vitamin C 9.1%
Calcium 3% Iron 17.3%
*Based on a 2000 Calorie diet
Directions
GETTING READY
1)In a saucepan, cook rice as per package directions.
2)Dice pork and chop green onions.

MAKING
3)In a blazer pan, heat oil and saute pork and about two-thirds of the onions until pork is lightly browned.
4)Add rice and cook for 10 minutes.
5)In a bowl, beat eggs with soy sauce and add with rice.
6)Scramble all together until eggs are set.

SERVING
7)Sprinkle remaining green onions and serve hot.