»

Recipes

»

Chinese

»

Chinese Sesame Seed Cookies
Chinese Sesame Seed Cookies Recipe
Chinese Sesame Seed Cookies is simply a delicious snack recipe. A mouth watering Chinese Sesame Seed Cookies will surely tempt you to prepare this recipe on every get together!
Sesame Cookies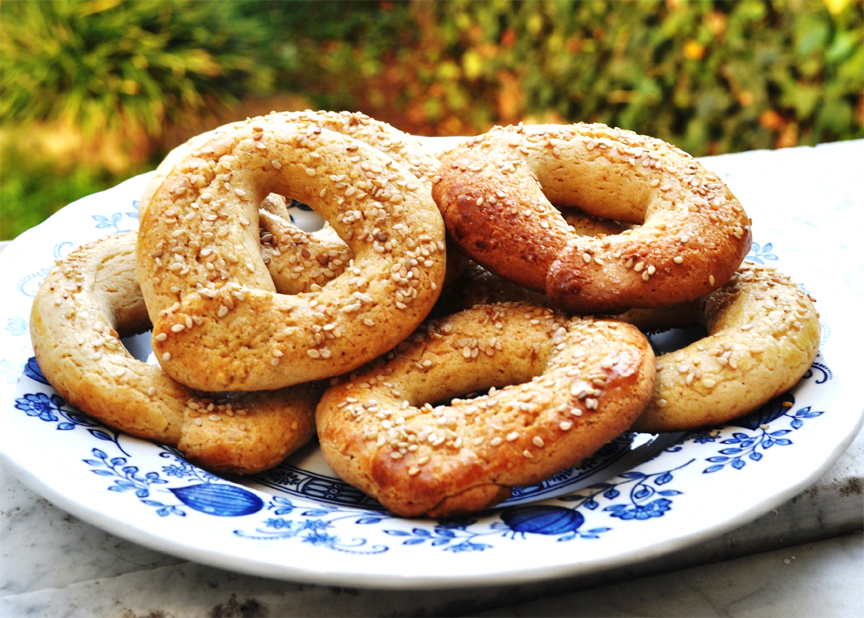 Ingredients
All purpose flour

4 Cup (16 tbs)

, sifted

Baking powder

2 Teaspoon

Salt

1/2 Teaspoon

1 cup butter, at room temperature

Granulated Sugar

1 3/4 Cup (16 tbs)

Eggs

2

Sesame seeds

3 Tablespoon

, toasted

Water

1/4 Cup (16 tbs)
Directions
1. Sift together the flour, baking powder and salt.
2. Cream the butter and sugar together, beat in the eggs and stir in the sesame seeds. Add the flour mixture alternately with the water. Chill the dough three to four hours.
3. Preheat oven to moderate (375° F.).
4. Drop the chilled dough from a teaspoon onto ungreased cookie sheets. Flatten to one-sixteenth inch thickness with a glass covered with a damp cloth. Bake until the cookies are lightly browned around the edges, about ten minutes.