»

Recipes

»

Chimichurri Sauce
Chimichurri Sauce Recipe
This Chimichurri Sauce is an addiction ! I love this irresistible seasoning mix with my pasta and meat dishes ! Try this Chimichurri Sauce in your own special way and let me know if you like it !
South American Chimichurri Sauce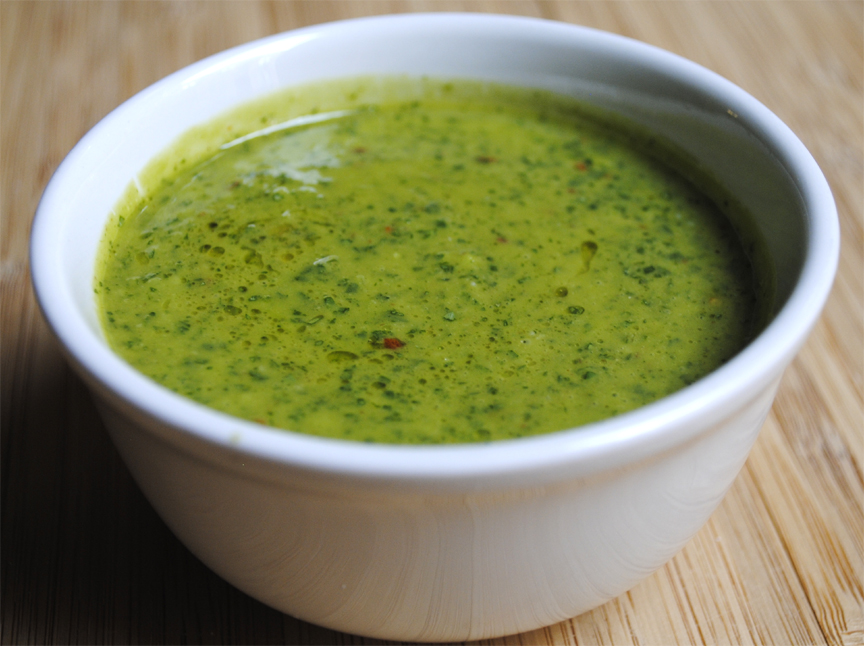 Ingredients
Garlic

1 Clove (5gm)

, minced

Salt

1/2 Teaspoon

Italian parsley

1 1/2 Cup (16 tbs)

, minced

1 cup loosely packed fresh cilantro leaves, minced

Olive oil

3/4 Cup (16 tbs)

Red wine vinegar

2 Tablespoon

Red pepper

1/2 Teaspoon

, crushed
Directions
On cutting board, with side of chefs knife, mash garlic with salt to a smooth paste.
In small bowl, stir garlic mixture with parsley and remaining ingredients until well blended.