»

Recipes

»

Sandwich

»

Chicken Sandwich On Rye
Chicken Sandwich on Rye Recipe
Creamy mustard blend adds a tang to this deli chicken sandwich.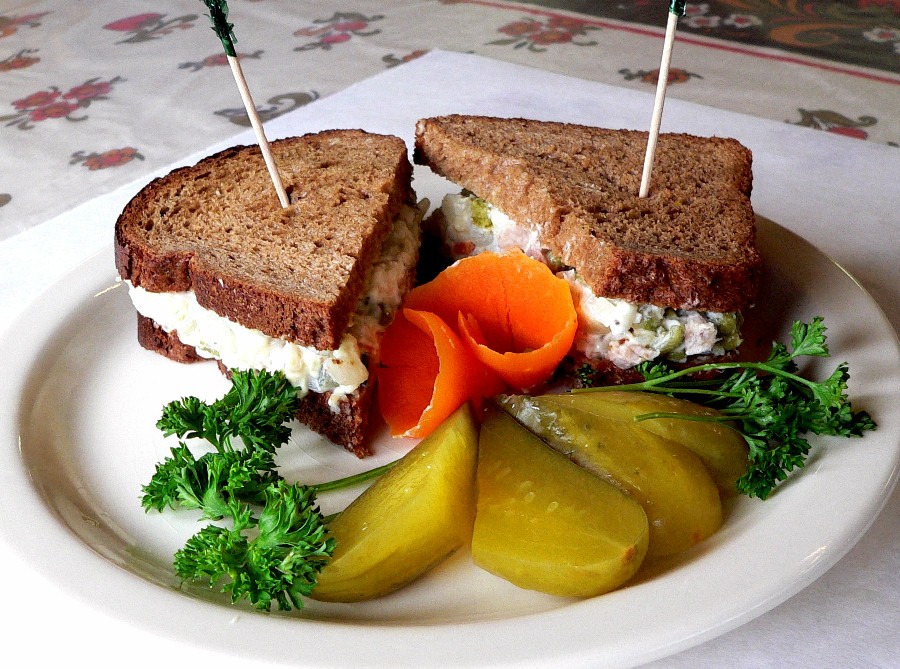 Ingredients
Creamy mustard

3 Tablespoon

8 slices light rye bread

1/2 pound thinly sliced deli smoked chicken

Reduced fat cheddar cheese slice

4

1 large red apple, cored, cut into 12 thin slices

Leaf lettuce leaves, if desired

Apple slices, if desired.
Directions
Spread about 1 teaspoon creamy mustard blend on each bread slice.

To assemble each sandwich, layer 1 slice bread, mustard-side up, 1/4 chicken, 1 slice cheese, 3 slices apple and leaf lettuce, if desired. Top with 1 slice bread, creamy mustard-side down.

Cut each sandwich into 3 wedges. Secure with toothpicks speared with apple slice, if desired.