»

Recipes

»

Rice

»

Chicken N Ham With Wild Rice
Chicken N Ham With Wild Rice Recipe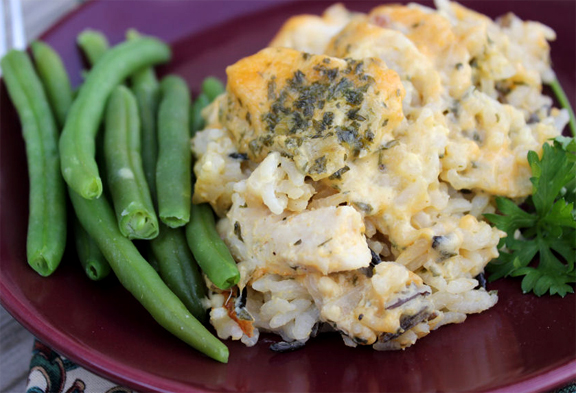 Ingredients
Long grain rice package

1

Water

1/2 Cup (16 tbs)

Butter/Margarine

1 Tablespoon

Butter/Margarine

2 Tablespoon

Mushrooms

1 Cup (16 tbs)

, sliced

Cooked chicken

2 Cup (16 tbs)

, diced

Cooked ham

1 Cup (16 tbs)

, diced

1 (4-oz.) jar pimiento, drained and chopped

Peanuts

1 /2 Cup (16 tbs)

, coarsely chopped

Parsley

1 Tablespoon

, chopped
Directions
Cook the packed rice and seasoning with water and 1 tablespoon butter or margarine according to package directions.
In a large skillet, melt 2 tablespoons butter or margarine.
Add mushrooms.
Cook until tender, not brown.
Add chicken and ham.
Heat, stirring frequently.
Add rice and pimiento.
Stir and heat thoroughly.
Sprinkle with peanuts and parsley.