»

Recipes

»

Chicken Breasts With Mushrooms
Chicken Breasts With Mushrooms Recipe
Try this version of amazingly delicious Chicken Breasts With Mushrooms recipe. An effortlessly prepared side dish recipe; the Chicken Breasts With Mushrooms is a dish that you would surely love to talk about with us!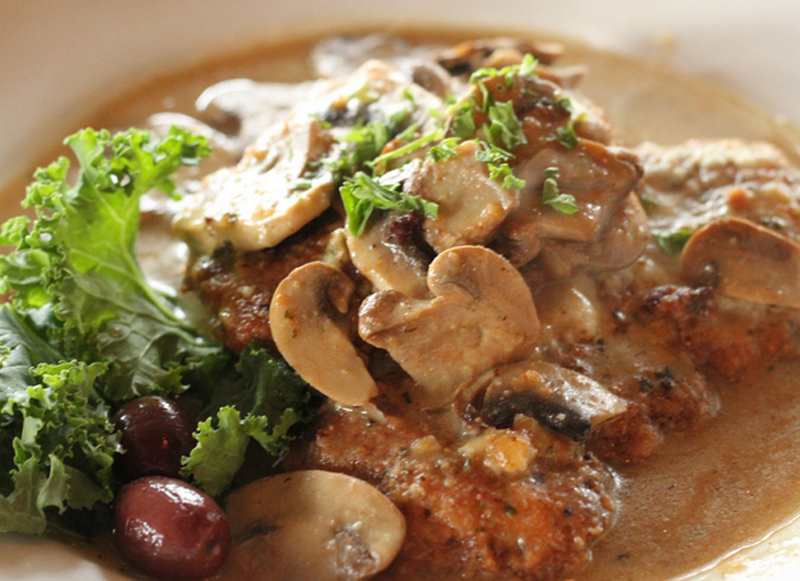 Ingredients
Boneless, skinless, chicken breasts

30 Ounce

(Six 5 Ounce Breasts)

Basil

1 Tablespoon

Fresh mushrooms

1⁄4 Pound

, sliced

White cooking wine

3 Tablespoon
Nutrition Facts
Serving size: Complete recipe
Calories 1001 Calories from Fat 99
% Daily Value*
Total Fat 11 g17%
Saturated Fat 2.9 g14.3%
Trans Fat 0.2 g
Cholesterol 493.3 mg
Sodium 561.4 mg23.4%
Total Carbohydrates 5 g1.8%
Dietary Fiber 1.4 g5.5%
Sugars 2.3 g
Protein 200 g400.8%
Vitamin A 19.4% Vitamin C 25.5%
Calcium 12.8% Iron 40.5%
*Based on a 2000 Calorie diet
Directions
On stove top place chicken breasts in nonstick skillet.
Over low-medium heat brown chicken for 1 to 2 minutes.
Add mushrooms, basil and wine and continue to cook for 30 minutes or until thoroughly cooked.
Spoon sauce over breasts while cooking.
Image Courtesy :
http://www.flickr.com/photos/twohungrydudes/5679674125/