»

Recipes

»

Pilaf

»

Chick Peas With Rice Pilaf
Chick Peas With Rice Pilaf Recipe
Chick Peas With Rice Pilaf is an amazingly delicious and easy to prepare side dish recipe. Try it for once; you wont wish to try any other side dish for your coming parties!
Chick Peas With Rice Pilaf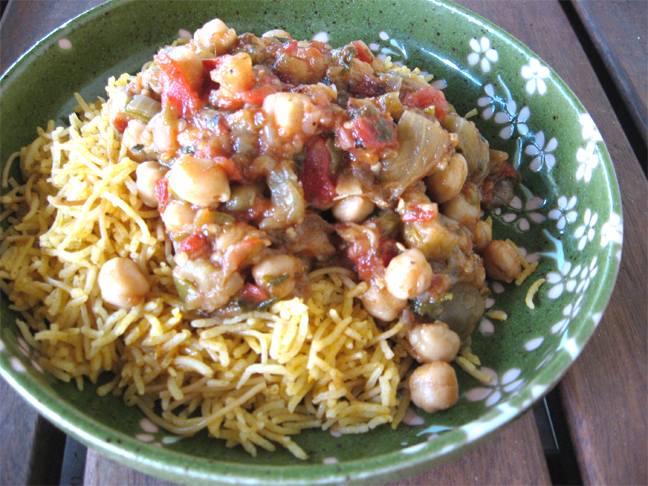 Ingredients
1 1 pound 4 ounce can chick peas

1 lemon, juice of

Onion

1

, finely chopped

Olive oil

4 Tablespoon

RICE PILAF

Salt

To Taste

Pepper

To Taste
Directions
Drain chick peas, reserving 1/2 cup of the liquid.
Saute onion in olive oil until golden.
Add chick peas and continue to cook for about 5 minutes.
Add reserved chick pea liquid, salt and pepper, and lemon juice.
Bring to a boil and simmer for 10 minutes.