»

Recipes

»

Cake

»

Chestnut Cake
Chestnut Cake Recipe
My sister likes this chestnut cake recipe. This recipe was given to her by one of her friends. Whenever there is a party in our house, she prepares this cake. All the guests like this dish very much and thank her for preparing it. Which makes my sister very happy. Have a happy moment must try this chestnut cake recipe.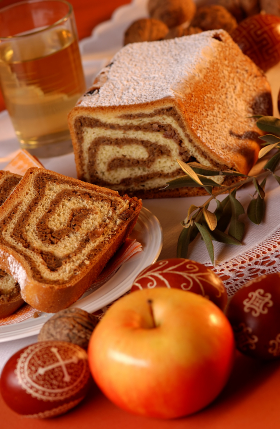 Ingredients
Chestnuts

3 Pound

Sugar

2 Cup (32 tbs)

Rum

1 Cup (16 tbs)

Heavy cream

1 Pint

, whipped

Nutmeg

1 Dash
Nutrition Facts
Serving size
Calories 1419 Calories from Fat 365
% Daily Value*
Total Fat 41 g63.7%
Saturated Fat 23.1 g115.5%
Trans Fat 0 g
Cholesterol 131.5 mg
Sodium 43.5 mg1.8%
Total Carbohydrates 227 g75.6%
Dietary Fiber 13.9 g55.8%
Sugars 108.9 g
Protein 11 g21.4%
Vitamin A 28.2% Vitamin C 0.96%
Calcium 6.3% Iron 0.53%
*Based on a 2000 Calorie diet
Directions
Stage1-Shell and skin chestnuts. Cover with boiling water.

Stage2- Add sugar and cook until soft, drain off water.

Stage3-Mash and add rum; chill.

Stage4-Serve with whip cream and nutmeg on top.