»

Recipes

»

Cherry

»

Cherry Whirl
Cherry Whirl Recipe
Cherry whirl is a simple yet delicious dessert made with marashino cherries and light cream along with lemon juice and pineapple juice. Topped with a dollop of ice cream along with a cherry, this dessert recipe is quick to fix and very yummy!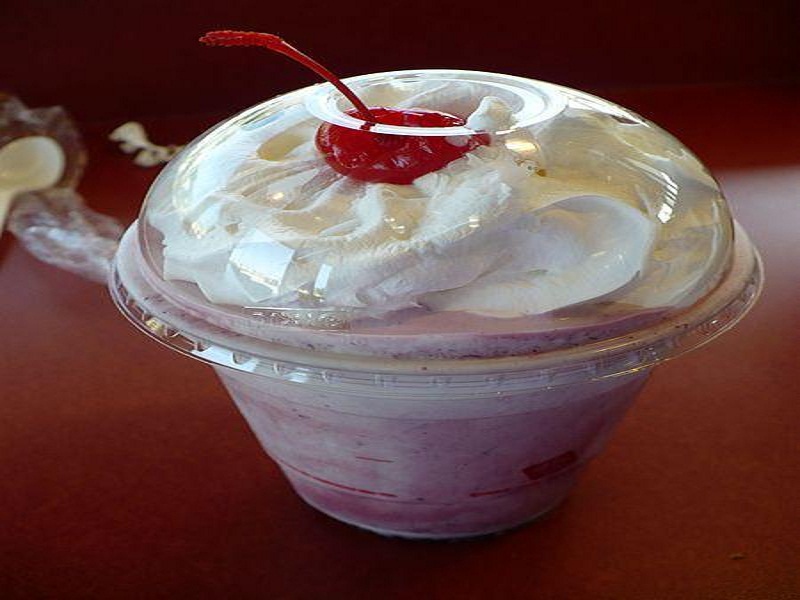 Ingredients
Pineapple juice

1⁄2 Cup (8 tbs)

Light cream

1⁄2 Cup (8 tbs)

Crushed ice

2 1⁄2 Cup (40 tbs)

Whipped cream

2 Cup (32 tbs)

(To Garnish)

Cherries

1⁄2 Cup (8 tbs)

(To Garnish)

Lemon/2 tablespoons lemon juice

1⁄2

, seeded and peeled

Bottled maraschino cherries and juice

4 Ounce

Unflavored gelatin packet

12 Ounce

Sugar

1⁄3 Cup (5.33 tbs)
Nutrition Facts
Serving size
Calories 452 Calories from Fat 221
% Daily Value*
Total Fat 25 g37.9%
Saturated Fat 16.2 g81%
Trans Fat 0 g
Cholesterol 99.5 mg
Sodium 109.2 mg4.6%
Total Carbohydrates 17 g5.6%
Dietary Fiber 0.5 g2%
Sugars 15.1 g
Protein 37 g74%
Vitamin A 3.3% Vitamin C 17.8%
Calcium 7.5% Iron 3.3%
*Based on a 2000 Calorie diet
Directions
Put all ingredients except cream and ice into Osterizer container, cover and process at STIR until gelatine is dissolved and cherries liquefied.
While running, push LIQUEFY button, remove cover and add cream and ice, continue to process until ice is liquefied and mixture begins to thicken.
Pour at once into parfait or sherbet glasses, top with a dollop of whipped cream and a whole maraschino cherry.