»

Recipes

»

Sauce

»

Canned Cherry Sauce
Canned Cherry Sauce Recipe
Cherry sauce is a fruity dessert sauce made with cherries and cornstarch along with the cherry juice and sugar. The cherry sauce is a cooked sauce, that can be colored with food coloring or just served plain. Cherry sauce goes best with fruit cakes or cottage pudding.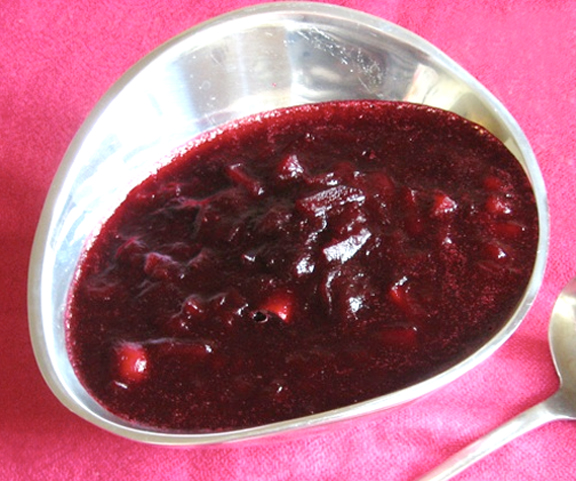 Ingredients
Cherries

1

, pitted

Sugar

1/2 Cup (16 tbs)

1 1/2. tablespoons cornstarch

Few drops red food coloring
Directions
Drain cherries, reserving juice.
Combine 3/4 cup of the cherry juice and the sugar; heat to boiling.
Add cherries; cook 10 minutes.
Mix cornstarch with remaining cold cherry juice; add to hot mixture.
Cook, stirring constantly, till thick and clear.
If desired, add few drops red food coloring.
Serve warm with cake or cottage pudding.