»

Recipes

»

Cherry

»

Cherry Chicken
Cherry Chicken Recipe
Cherry Chicken is a simple and delicious side dish recipe which cannot just escape your guest's attention in any party. Why don€™t you give it a try and let me know the experience.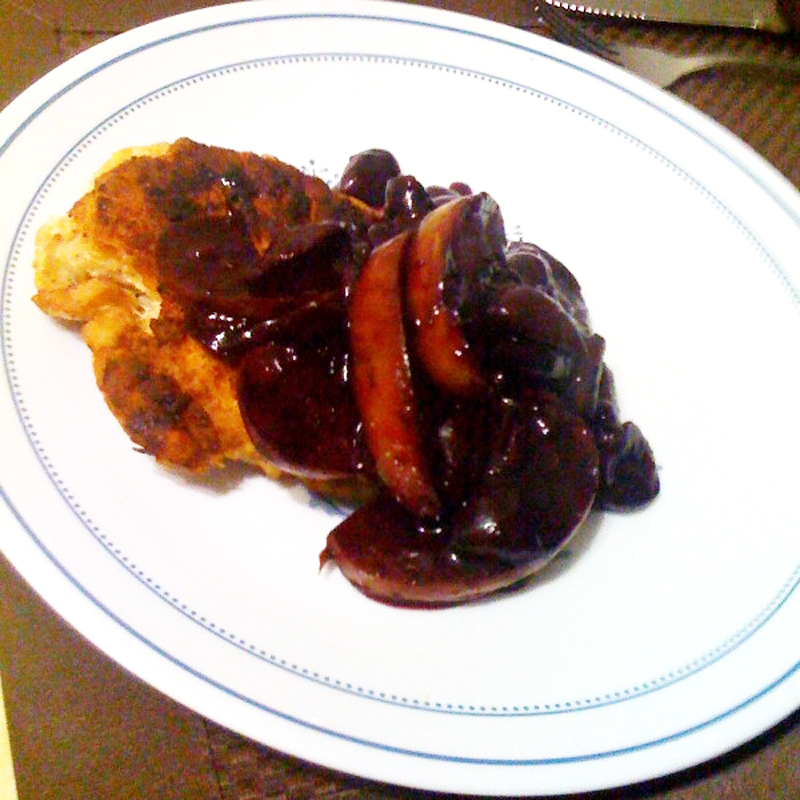 Ingredients
Boneless, skinless, chicken breasts

20 Ounce

(4 Pieces, 5 Ounce Each)

Lemon juice

1 Tablespoon

Cherry preserves

1⁄3 Cup (5.33 tbs)

Ground allspice

1 Dash
Nutrition Facts
Serving size: Complete recipe
Calories 822 Calories from Fat 64
% Daily Value*
Total Fat 7 g10.9%
Saturated Fat 1.9 g9.4%
Trans Fat 0.1 g
Cholesterol 328.9 mg
Sodium 369 mg15.4%
Total Carbohydrates 50 g16.7%
Dietary Fiber 0.13 g0.51%
Sugars 48.9 g
Protein 131 g262%
Vitamin A 2.5% Vitamin C 23%
Calcium 6.5% Iron 22.8%
*Based on a 2000 Calorie diet
Directions
Pat chicken dry and place on rack of broiler pan.
Broil 4 inches from heat for 6 minutes.
Brush with lemon juice.
Turn chicken over and brush with remaining juice and broil 6 to 9 minutes longer or until tender and no longer pink.
In small saucepan heat cherry preserves and allspice.
Image Courtesy :
http://www.flickr.com/photos/rogueleadzer0/3747937319/