»

Recipes

»

Cherry

»

Cherries Jubilee
Cherries Jubilee Recipe
Try out this quick and easy recipe for the much popular Cherries Jubilee . Needless to say that this recipe for Cherries Jubilee is amazingly tasty too! Give it a try and surprise your loved ones.
Cherries jubilee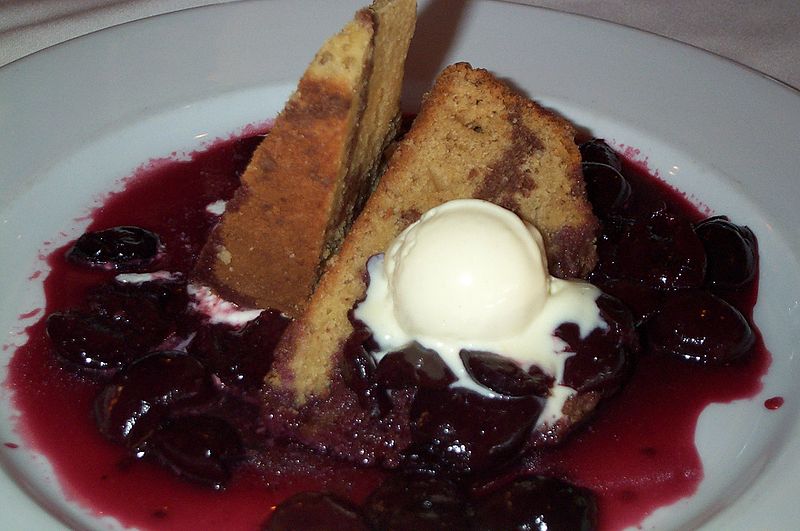 Ingredients
Sweet cherries

1 Can (10oz)

, pitted

Currant jelly

1/3 Cup (16 tbs)

Vanilla ice cream-to serve

Syrup-2 tablespoons, drained from cherries

Brandy or cognac-1/3 to 1/2 cup
Directions
GETTING READY
1)Drain cherries and reserve syrup.

MAKING
2)In a saucepan or chafing dish, melt jelly saucepan on low heat.
3)Add cherries and two tablespoons syrup.
4)When ready to serve, heat cherry mixture in chafing dish.
5)Now, pour brandy on heated cherries, reserving 1 tablespoon. Do not stir.
6)Put the spoon of brandy through flame until ignited and pour over cherries.
7)When flames begin to burn down, stir gently and ladle over vanilla ice cream.

SERVING
8)Serve the cherry jubilee immediately.