»

Recipes

»

Sauce
Cheese Sauce Recipe
A quick and easy delicious cheese sauce. This cheese sauce makes a great value addition to the taste of your souffle. Enjoy!!
Cheese Sauce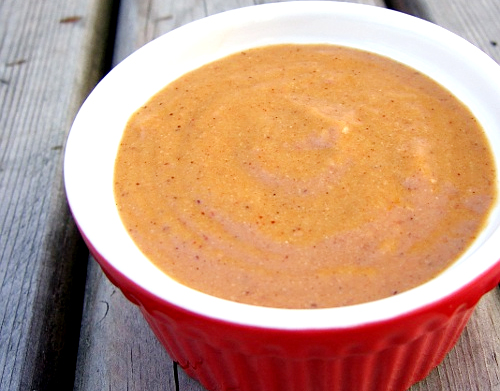 Ingredients
Butter

2 Tablespoon

Flour

1/4 Cup (16 tbs)

Hot milk - 1 1/2 c.

Salt

1/4 Teaspoon

Pepper

1 Dash

Sharp cheddar cheese

4 Tablespoon

, grated
Directions
GETTING READY
1) Lightly grease a melon mold.

MAKING
2) In a saucepan, heat butter.
3) Add in the flour and mix.
4) Slowly pour in the milk.
5) Stir and cook till thick.
6) Turn off the heat and add in salt, pepper and cheese.
7) Mix well.

SERVING
8) Add sauce over souffle and serve.