»

Recipes

»

Filling

»

Cheese Filling:
Cheese Filling: Recipe
This cheese filling recipe is the classic filling recipe for cheesecakes. Made with soft and light cream cheese flavored with vanilla, the cheese filling also has enriched flour and eggs. Creamed together with whipping cream the cheese filling makes for a delicious and dreamy cheesecake.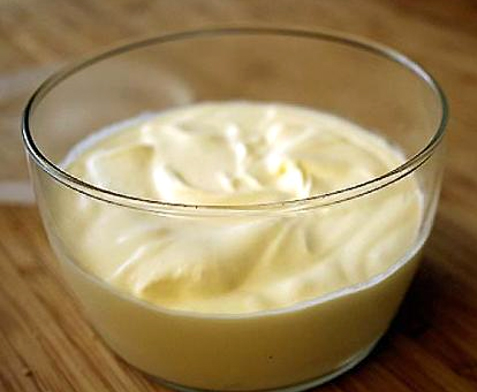 Ingredients
Cream cheese

40 Ounce

Vanilla

1⁄4 Teaspoon

Grated lemon peel

3⁄4 Teaspoon

Sugar

1 3⁄4 Cup (28 tbs)

Enriched flour

3 Tablespoon

Salt

1⁄4 Teaspoon

Eggs

5

(1 Cup)

Egg yolks

2

Whipping cream

1⁄4 Cup (4 tbs)
Nutrition Facts
Serving size
Calories 507 Calories from Fat 324
% Daily Value*
Total Fat 37 g56.7%
Saturated Fat 20.2 g101.1%
Trans Fat 0 g
Cholesterol 229.8 mg
Sodium 375.9 mg15.7%
Total Carbohydrates 37 g12.2%
Dietary Fiber 0.03 g0.13%
Sugars 32.7 g
Protein 9 g17.8%
Vitamin A 26.7% Vitamin C 0.67%
Calcium 11% Iron 5.1%
*Based on a 2000 Calorie diet
Directions
Let cheese soften at room temperature, 1 to 1 1/2 hours.
Beat creamy.
Add vanilla and peel.
Mix next 3 ingredients; slowly blend in.
Add eggs and yolks one at a time; beat after each just to blend.
Gently stir in cream.
Turn into crust lined pan.
Bake at 450° for 12 minutes; reduce heat to 300°, bake 55 minutes.
Allow to cool.
Loosen sides with spatula after 1/2 hour.
Remove sides at end of 1 hour.
Cool 2 hours longer.
Glaze with Pineapple or Strawberry Glaze.