»

Recipes

»

Cheese

»

Cheese Chive Twists
Cheese Chive Twists Recipe
The cheese chive twists are made with rolled puff pastry sheets filled with cheese and chives. Brushed with egg or egg wash, the cheese chive twists are shaped to twisted strips and baked in the microwave for snacky little servings. Adapted from Sharp Microwave and Convection Cookbook.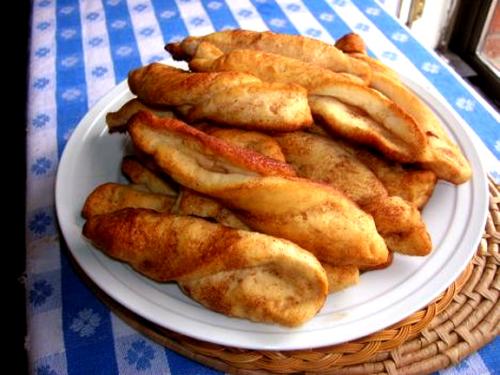 Ingredients
Puff pastry

4

, rolled

Egg

1

, beaten

Cheese

1 Cup (16 tbs)

, grated

Chives

1/2 Cup (16 tbs)
Directions
Preheat oven to 220°C.
Brush 1 sheet pastry with beaten egg; sprinkle with cheese and chives.
Cover with another sheet of pastry.
Brush with egg and sprinkle with more cheese.
Cut into 1 cm-wide strips.
Twist strips and place on greased oven trays.
Bake for 10-12 minutes on CONVECTION 220°C.