»

Recipes

»

Ball
Cheese Ball Recipe
My sister likes this cheese ball recipe. This recipe was given to her by one of her friends. Whenever there is a party in our house, she prepares this dish. All the guests like this cheese ball very much and thank her for preparing it. Which makes my sister very happy. Have a happy moment must try this cheese ball recipe.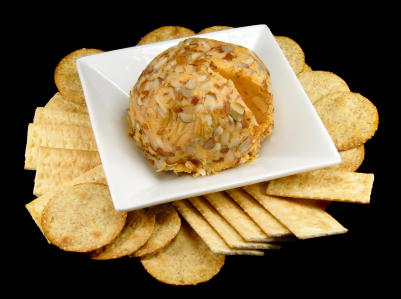 Ingredients
Softened cream cheese package

1

Crushed pineapple

1/2 Can (10oz)

, drained

Walnuts

1 Cup (16 tbs)

Green pepper

1/8 Cup (16 tbs)

, chopped

Onion

1 Tablespoon

, chopped

Seasoned salt

1/2 Tablespoon
Directions
Stag1-Beat cream cheese with fork.

Stage2-Stir in ingredients.

Stage3-Roll mixture into ball, then roll in 1 cup of chopped nuts.