»

Recipes

»

Sauce

»

CHEESE AND TOMATO SAUCE
CHEESE AND TOMATO SAUCE Recipe
This Cheese and Tomato Sauce is garnished with salt, pepper and other seasonings. It is best served with pasta, but this Cheese and Tomato Sauce also goes well with any fried vegetable dishes.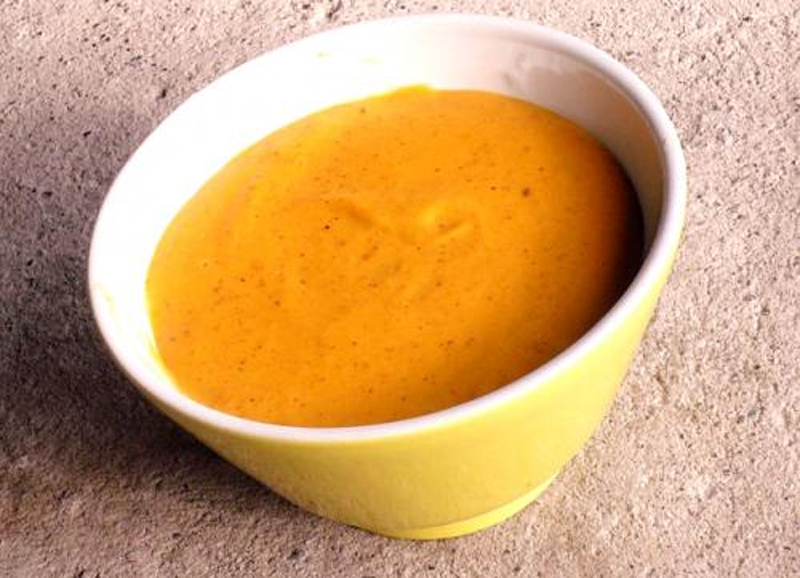 Ingredients
Tomatoes

5 Medium

(to make 1 cup fresh tomato puree)

Mustard

1⁄2 Teaspoon

Oil

1 Tablespoon

Cheddar cheese

1 Cup (16 tbs)

, grated

Cider vinegar

1 Teaspoon

Salt

To Taste

Pepper

To Taste
Nutrition Facts
Serving size
Calories 280 Calories from Fat 191
% Daily Value*
Total Fat 22 g33.4%
Saturated Fat 10.9 g54.6%
Trans Fat 0 g
Cholesterol 50.8 mg
Sodium 442.7 mg18.4%
Total Carbohydrates 9 g3%
Dietary Fiber 2.6 g10.4%
Sugars 5.7 g
Protein 14 g28.1%
Vitamin A 43.9% Vitamin C 43.4%
Calcium 37.3% Iron 5.4%
*Based on a 2000 Calorie diet
Directions
MAKING
1. Wash and cook tomatoes.
2. Peel the skin and sieve.
3. In a pan, heat oil. Add puree, mustard and seasonings.
4. Add cheese. Stir it well over flame but do not boil.
5. Remove from flame. Add vinegar.

SERVING
6. Serve Cheese And Tomato Sauce with any hot snack.