»

Recipes

»

Truffle

»

Cheese Truffles
Cheese Truffles Recipe
Cheese Truffles is an amazingly delicious snack recipe. The effortlessly prepared Cheese Truffles is a dish that you would love to serve at your party.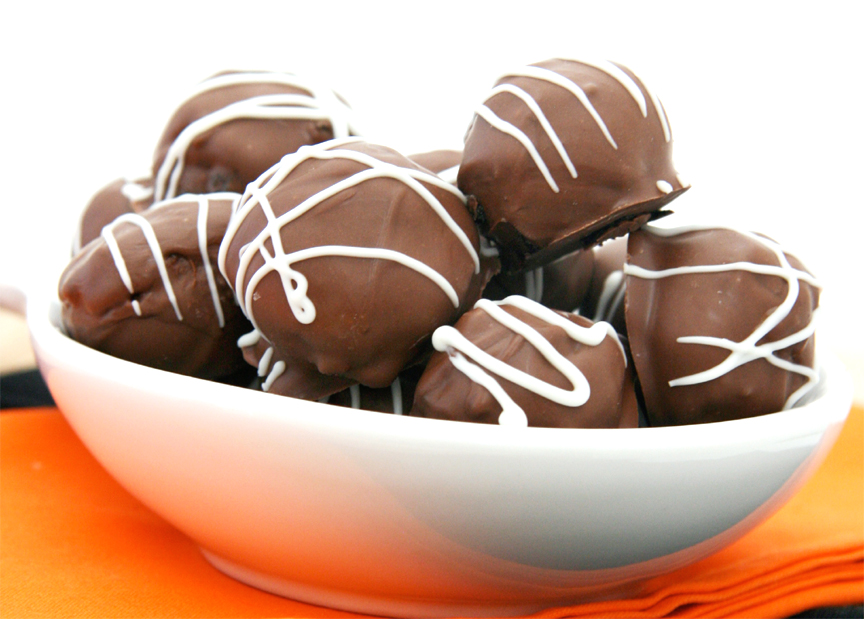 Ingredients
Butter

1 1⁄4 Cup (20 tbs)

, softened

Grated gouda cheese/Edam cheese

1 Cup (16 tbs)

Salt

1⁄2 Teaspoon

Ground black pepper

To Taste

Cayenne pepper

1 Pinch

Worcestershire sauce

1⁄2 Teaspoon

Stale dark pumpernickel bread slices

6

, crumbled
Directions
Blend together the butter, cheese, salt, pepper, cayenne pepper and Worcestershire sauce until a smooth paste is formed.
Shape into balls 1 inch in diameter and roll the balls in the bread crumbs.
Refrigerate for 1 hour or until firm.