»

Recipes

»

Omelette
Cheese Omelette Recipe
Need a elegant and delicious dish for your breakfast? Then Cheese Omelette is the perfect choice. Trust me, they are simply divine! Try this Cheese Omelette recipe.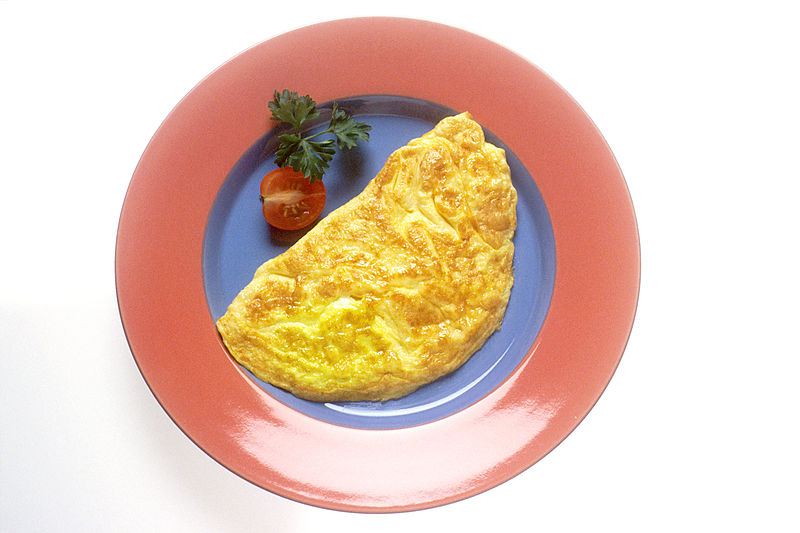 Ingredients
Oil

1 Tablespoon

Eggs

2 Large

Water

2 Tablespoon

Salt and pepper

1

Cheese

1⁄2 Cup (8 tbs)

, grated
Nutrition Facts
Serving size: Complete recipe
Calories 568 Calories from Fat 433
% Daily Value*
Total Fat 49 g75.3%
Saturated Fat 20.3 g101.7%
Trans Fat 0 g
Cholesterol 499.1 mg
Sodium 590.3 mg24.6%
Total Carbohydrates 2 g0.6%
Dietary Fiber 0 g
Sugars 1.1 g
Protein 31 g61.3%
Vitamin A 24.3% Vitamin C
Calcium 57.6% Iron 12.9%
*Based on a 2000 Calorie diet
Directions
1 Preheat a deep browning dish: 3 1/2 minutes on full power for the small size; 5 minutes on full power for the large size.
2 Pour the oil onto the heated dish and microwave on full power for 2 minutes.
3 Beat together the eggs and water, and season with salt and pepper
4 Pour the beaten eggs into the dish and microwave on full power for 1 1/2 minutes.
5 Sprinkle grated cheese over the surface and fold the omelette in half.
6 Microwave on full power for 30 seconds.
Image Courtesy :
http://en.wikipedia.org/wiki/Omelette