»

Recipes

»

Cheese

»

Fondue

»

Cheese Fondue Dip
Cheese Fondue Dip Recipe
Cheese Fondue Dip is a perfect dish. The cheese with white wine make the Cheese Fondue Dip a prefect side dish. Cheese Fondue Dip is easy to make recipe.
Cheese Fondue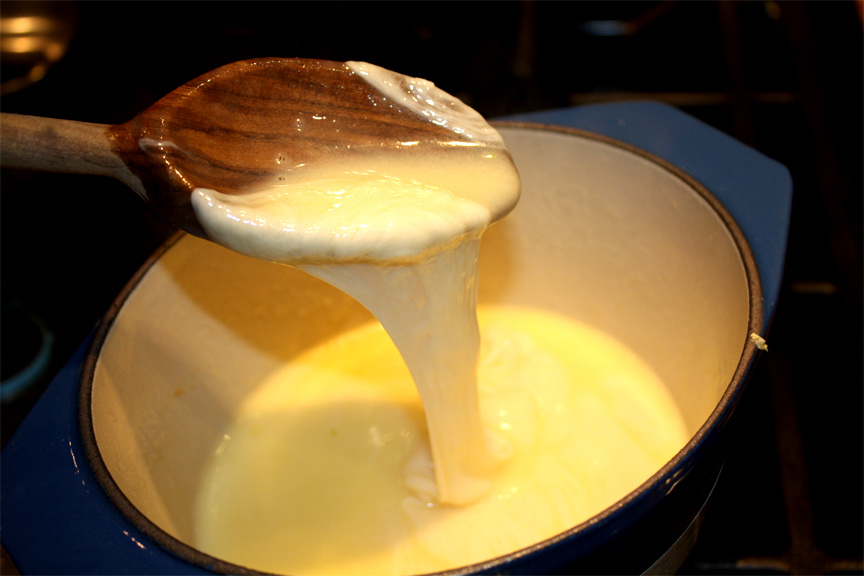 Ingredients
Cheddar Cheese

1/2 pound

Swiss Cheese

1/2 pound

Flour

2 Tablespoon

White wine

1/2 Cup (16 tbs)

Prepared mustard

1 Tablespoon

Garlic salt

1/8 Teaspoon

Spoon-size shredded wheat
Directions
Shred cheeses.
Add flour and toss lightly until cheese is coated.
Heat wine, mustard, and garlic salt in a saucepan over low heat (do not boil).
Add the cheese gradually, stirring after each addition until the cheese is melted.
Transfer to fondue pot or chafing dish and keep warm.