»

Recipes

»

Sorbet
Champagne Sorbet Recipe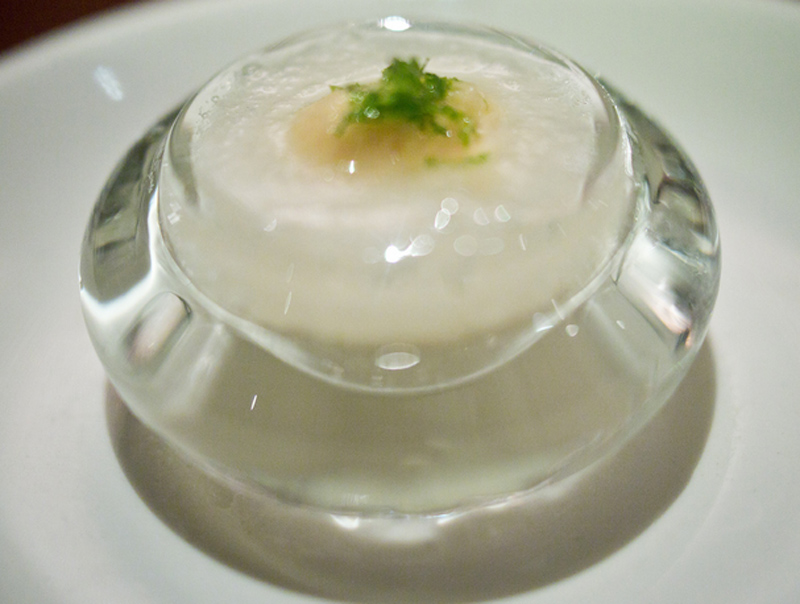 Ingredients
Stock syrup

1 3⁄8 Pint

(800 Milliliter)

Champagne

3⁄4 Pint

(450 Milliliter)

Sugar

1 1⁄2 Ounce

(40 Gram)

Lemon

2

, juiced

Egg whites

2
Nutrition Facts
Serving size
Calories 636 Calories from Fat 1
% Daily Value*
Total Fat 0.11 g0.17%
Saturated Fat 0.01 g0.06%
Trans Fat 0 g
Cholesterol 0 mg
Sodium 142.1 mg5.9%
Total Carbohydrates 154 g51.2%
Dietary Fiber 1.4 g5.5%
Sugars 10.7 g
Protein 2 g3.9%
Vitamin A 0.2% Vitamin C 37.2%
Calcium 5.7% Iron 8%
*Based on a 2000 Calorie diet
Directions
MAKING
1 In a bowl, combine the syrup and champagne. Mix well.
2 Place in the freezer and chill at the coldest setting.
3 In a bowl, add a little bit of hot water and dissolve the remaining sugar in it.
4 Add lemon juice to the dissolved sugar and set aside.
5 In another bowl, beat the egg whites until stiff and whisk in the cold sugar solution.
6 Fold the egg white and sugar mixture into the champagne mixture when it is half frozen.
7 Mix well and freeze until reset. (This takes about 4 hours.)

SERVING
8 Serve chilled.
Image Courtesy :
http://www.flickr.com/photos/edsel_/6252212761/