»

Recipes

»

Ceviche

»

Ceviche With White Wine
Ceviche With White Wine Recipe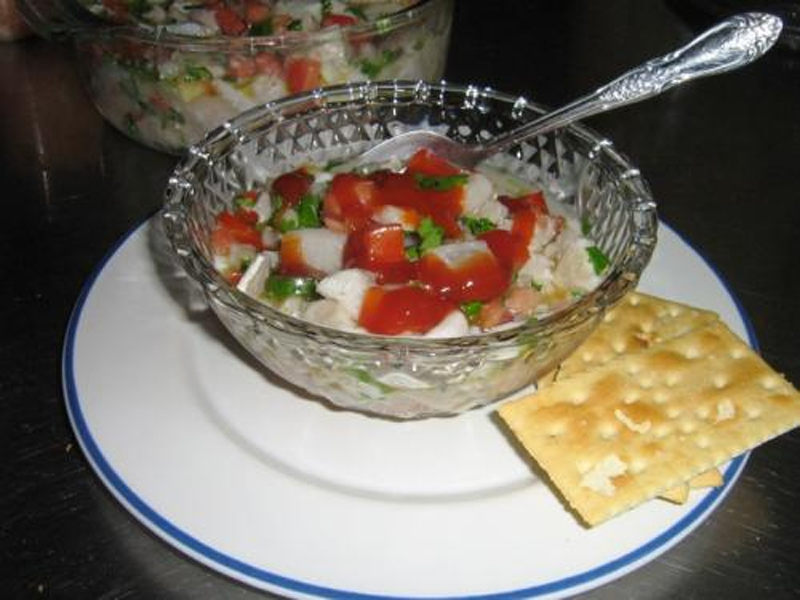 Ingredients
Filleted Fish- 2 lb.,wash and cut into bite size pieces

Onions

2 Large

Oil

1/2 Cup (16 tbs)

Lemon juice

1 Cup (16 tbs)

Tomatoes

1 Pound

Bay leaves

1

Olives

1/2 Bottle (1l)

Capers

1/2 Bottle (1l)

Chilli powder

1 Teaspoon

White wine

1 Cup (16 tbs)
Directions
MAKING
1) In a bowl, place the fish and stream over the lemon juice with salt
2) Allow to rest for 4 hours.
3) Drain the fish mixture completely.
4) Add in onions, oil, tomatoes, bay leaf olives, capers, chill powder and white wine.
5) Mix all the ingredients well together.
6) Put the lid on and allow to rest for 30 mints more.
7) Discard the bay leaf.

SERVING
8) Serve cold with salted crackers.