»

Recipes

»

Egg

»

Caviar-Stuffed Eggs
Caviar-Stuffed Eggs Recipe
If you enjoy stuffed eggs, then this recipe is for you. Try making the caviar stuffed eggs and serve as appetizer or snack. It is much like the deviled eggs but you will enjoy the difference in taste of caviar stuffed eggs.
Caviar-Stuffed Eggs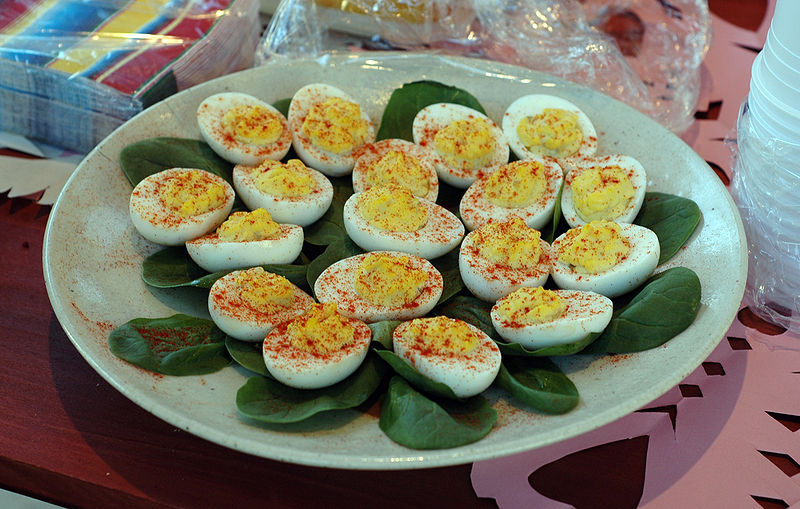 Ingredients
Hard-cooked eggs-4

Mayonnaise

2 Tablespoon

Lemon juice

1 Tablespoon

Onion

2 Tablespoon

, minced

Ground pepper

1/4 Teaspoon

Lumpfish

2 Tablespoon

Caviar

1
Directions
MAKING
1)Halve the eggs lengthwise and remove yolks. Mash it.
2)In a bowl, mix together mayonnaise, lemon juice, onion and pepper.
3)Add mashed yolks and caviar carefully. Refrigerate for 6 hours.
4)Now, cover the egg white in plastic wrap and refrigerate.
5)Then, fill egg whites with egg yolk mixture.

SERVING
6)Serve the caviar stuffed eggs immediately.